Vicki Delany
1951-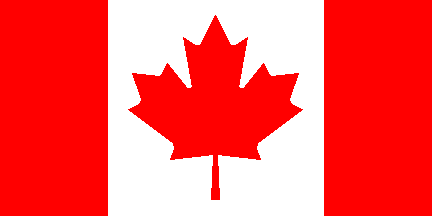 Pseudonym: Eva Gates
Vicki Delany was born in Winnipeg, Manitoba as Victoria Ann Cargo.She now lives in Prince Edward County, Ontario. She is the creator of:
1. 'Molly Smith', a Constable in Trafalgar, British Columbia.
2. 'Klondike Mystery' series set in Dawson City, Yukon during the Gold Rush of 1898.
3. 'Lighthouse Library Mystery' series featuring Lucy Richardson, a librarian and resident of the Bodie Island Lighthouse (under the pseudonym 'Eva Gates').
4. 'Sherlock Holmes Bookshop Mystery' series featuring Gemma Doyle, manager of the Sherlock Holmes Bookshop and Emporium on Cape Cod.
5. 'Tea by the Sea Mystery' series featuring Lily Roberts, the owner of a Cape Cod tearoom and amateur sleuth.
6. 'Year-Round Christmas Mystery' series featuring Merry Wilkinson, the owner of Mrs. Claus's Treasures.
Visit also this site and this site.
Titles and year of publication:
| | |
| --- | --- |
| 'Molly Smith' Novels | |
| 1) In the Shadow of the Glacier | 2007 |
| 2) Valley of the Lost | 2009 |
| 3) Winter of Secrets | 2009 |
| 4) Negative Image | 2010 |
| 5) Among the Departed | 2011 |
| 6) A Cold White Sun | 2013 |
| 7) Under Cold Stone | 2014 |
| 8) Unreasonable Doubt | 2016 |
| 'Klondike Mystery' Novels | |
| 1) Gold Digger | 2009 |
| 2) Gold Fever | 2010 |
| 3) Gold Mountain | 2012 |
| 4) Gold Web | 2013 |
| 'Lighthouse Library Mystery' Novels (as 'Eva Gates') | |
| 1) By Book or by Crook | 2015 |
| 2) Booked for Trouble | 2015 |
| 3) Reading Up a Storm | 2016 |
| 4) The Spooks in the Stacks | 2018 |
| 5) Something Read, Something Dead | 2019 |
| 6) Read and Buried | 2019 |
| 7) A Death Long Overdue | 2020 |
| 8) Deadly Ever After | 2021 |
| 'Sherlock Holmes Bookshop Mystery' Novels | |
| 1) Elementary, She Read | 2017 |
| 2) Body on Baker Street | 2017 |
| 3) The Cat of the Baskervilles | 2018 |
| 4) A Scandal in Scarlet | 2018 |
| 5) There's A Murder Afoot | 2020 |
| 6) A Curious Incident | 2021 |
| 'Tea by the Sea Mystery' Novels | |
| 1) Tea & Treachery | 2020 |
| 2) Murder in a Teacup | Due July 2021 |
| 'Year-Round Christmas Mystery' Novels | |
| 1) Rest Ye Murdered Gentlemen | 2015 |
| 2) We Wish You a Murderous Christmas | 2016 |
| 3) Hark the Herald Angels Slay | 2017 |
| 4) Silent Night, Deadly Night | 2019 |
| 5) Dying in a Winter Wonderland | 2020 |
| Other Novels | |
| 1) Whiteout | 2000 |
| 2) Scare the Light Away | 2005 |
| 3) Burden of Memory | 2006 |
| 4) More Than Sorrow | 2012 |
| 5) A Winter Kill (novella) | 2012 |
| 6) Juba Good (novella) | 2014 |
| 7) Haitian Graves | 2015 |
| 8) White Sand Blues | 2017 |
Back