Thomas B. Dewey
1915-1981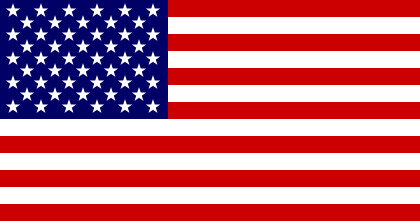 Pseudonym: Tom Brandt
Thomas Blanchard Dewey was born in Elkhart, Indiana. He was educated at Kansas State Teacher's College and the University of Iowa. From 1971 to 1977, he was a professor at Arizona State University. He is the creator of:
1. 'Singer Batts', a small-town Midwestern hotel owner, Shakespearean scholar, and amateur sleuth.
2. 'Mac', a Chicago-based private investigator.
3. 'Pete Schofield', a private investigator in Los Angeles, California.
Titles and year of publication:
| | |
| --- | --- |
| 'Singer Batts' Novels | |
| 1) Hue and Cry (UK Title: The Murder of Marion Mason [1951]) (Also published as: Room for Murder [1950]) | 1944 |
| 2) As Good As Dead | 1946 |
| 3) Mourning After | 1950 |
| 4) Handle with Fear | 1951 |
| 'Mac' Novels | |
| 1) Draw the Curtain Close (Also published as: Dame in Danger [1958]) | 1947 |
| 2) Every Bet's a Sure Thing | 1953 |
| 3) Prey for Me (Also published as: The Case of the Murdered Model [1955]) | 1954 |
| 4) The Mean Streets | 1955 |
| 5) The Brave, Bad Girls | 1956 |
| 6) You've Got Him Cold | 1958 |
| 7) The Case of the Chased and the Unchaste | 1959 |
| 8) The Girl Who Wasn't There (Also published as: The Girl Who Never Was [1962]) | 1960 |
| 9) How Hard to Kill | 1962 |
| 10) A Sad Song Singing | 1963 |
| 11) Don't Cry for Long | 1964 |
| 12) Portrait of a Dead Heiress | 1965 |
| 13) Deadline | 1966 |
| 14) Death and Taxes | 1967 |
| 15) The King-Killers (UK Title: Death Turns Right [1969]) | 1968 |
| 16) The Love-Death Thing | 1969 |
| 17) The Taurus Trip | 1970 |
| 'Pete Schofield' Novels | |
| 1) And Where She Stops (UK Title: I.O.U. Murder [1958]) | 1957 |
| 2) Go to Sleep, Jeannie | 1959 |
| 3) Too Hot for Hawaii | 1960 |
| 4) The Golden Hooligan (UK Title: Mexican Slayride [1961]) | 1961 |
| 5) Go, Honeylou | 1962 |
| 6) The Girl with the Sweet Plump Knees | 1963 |
| 7) The Girl in the Punchbowl | 1964 |
| 8) Only on Tuesdays | 1965 |
| 9) Nude in Nevada | 1965 |
| Other Novels | |
| 1) My Love Is Violent | 1956 |
| 2) Hunter at Large | 1961 |
| 3) Can a Mermaid Kill? | 1965 |
| 4) A Season for Violence | 1966 |
| As 'Tom Brandt' | |
| 1) Kiss Me Hard | 1953 |
| 2) Run, Brother, Run! | 1954 |
Back