Glen Ebisch
1946-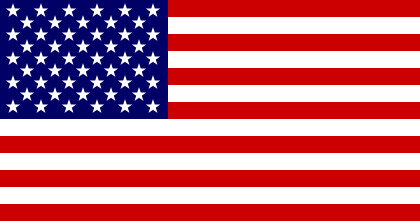 Glen Albert Ebisch was born in Passaic, New Jersey. He has held a variety of jobs, mainly in the field of education. He is a professor emeritus at Western New England University in Springfield, Massachusetts. He also writes romance novels and novels for young adults. He is the creator of:
1. 'Clarissa Abbot', a minister at Shore Side Community Church in Shore Side, New Jersey.
2. 'Charles Bentley', a professor of English at Opal College in the Berkshires of Massachusetts.
3. 'Marcie Ducasse', associate editor at Roaming New England Magazine.
4. 'Laura Magee', advice columnist for the Ravensford Chronicle, a small town New England newspaper.
5. 'Susan Marlowe', a librarian and retired jewel thief.
6. 'Madison Revere', a lawyer in New Jersey.
7. 'Amanda Vickers and Marcie Ducasse', editors at Roaming New England Magazine.
Visit also this site.
Titles and year of publication:
| | |
| --- | --- |
| 'Clarissa Abbot' Novels | |
| 1) Seaside Secrets | 2019 |
| 2) Ocean Blues | 2019 |
| 'Charles Bentley' Novels | |
| 1) A Body in My Office | 2017 |
| 2) Death of a Survivalist (e-book) | 2019 |
| 'Marcie Ducasse' Novels | |
| 1) Ghosts from the Past | 2009 |
| 2) When the Last Dance Is Over | 2012 |
| 3) The Black Dog | 2013 |
| 'Laura Magee' Novels | |
| 1) To Grandmother's House | 2009 |
| 2) Breaking the Rules | 2012 |
| 3) The Blank Canvas | 2014 |
| 4) The Bad Actor | 2015 |
| 'Susan Marlowe' Novels | |
| 1) The Eye of Mumbai | 2017 |
| 2) The Phantom | 2018 |
| 'Madison Revere' Novels | |
| 1) When the Dog Bites | 2019 |
| 2) When the Rope Breaks | 2020 |
| 'Amanda Vickers and Marcie Ducasse' Novels | |
| 1) The Crying Girl | 2007 |
| 2) Grave Justice | 2008 |
| 3) Pirate Gold (e-book) | 2020 |
| Other Novels | |
| 1) Shock Effect | 1987 |
| 2) Angel in the Snow | 1988 |
| 3) Unwanted Inheritance | 2001 |
| 4) A Rocky Road | 2004 |
| 5) The Hero Pose | 2013 |
| 6) A Fragile Will | 2016 |
| 7) Stormy Weather | 2017 |
| 8) The Accident | 2017 |
| 9) The Open Window | 2017 |
Back