Kerry Greenwood
1954-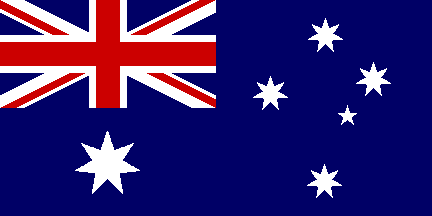 Kerry Greenwood was born in Melbourne, Australia. She has a degree in English and Law from Melbourne University. She is the creator of:
1. 'Corinna Chapman', a former banker and now proprietor of the Earthly Delights Bakery.
2. 'Phryne Fisher', an aristocratic adventuress in Melbourne in the 1920s.
Visit also this site.
Titles and year of publication:
| | |
| --- | --- |
| 'Corinna Chapman' Novels | |
| 1) Earthly Delights | 2004 |
| 2) Heavenly Pleasures | 2005 |
| 3) Devil's Food | 2006 |
| 4) Trick or Treat | 2007 |
| 5) Forbidden Fruit | 2009 |
| 6) Cooking the Books | 2011 |
| 7) The Spotted Dog | 2018 |
| 'Phryne Fisher' Novels | |
| 1) Cocaine Blues (US Title: Death by Misadventure [1991]) (Also published as: Miss Phryne Fisher Investigates [2001]) | 1989 |
| 2) Flying Too High | 1990 |
| 3) Murder on the Ballarat Train | 1991 |
| 4) Death at Victoria Dock | 1992 |
| 5) The Green Mill Murder | 1993 |
| 6) Blood and Circuses | 1994 |
| 7) Ruddy Gore | 1995 |
| 8) Urn Burial | 1996 |
| 9) Raisins and Almonds | 1997 |
| 10) Death Before Wicket | 1999 |
| 11) Away with the Fairies | 2001 |
| 12) Murder in Montparnasse | 2002 |
| 13) The Castlemaine Murders | 2003 |
| 14) Queen of the Flowers | 2004 |
| 15) Death by Water | 2005 |
| 16) Murder in the Dark | 2006 |
| 17) A Question of Death (short stories) | 2008 |
| 18) Murder on a Midsummer Night | 2009 |
| 19) Dead Man's Chest | 2010 |
| 20) Unnatural Habits | 2012 |
| 21) Murder and Mendelssohn | 2013 |
| Omnibus Editions | |
| 1) Introducing the Honourable Phryne Fisher (contains Cocaine Blues, Flying Too High and Murder on the Ballarat Train) | 2011 |
| Other Novels | |
| 1) Recipes for Murder (with Jenny Pausacker) (short stories) | 1995 |
Back