Pamela Fagan Hutchins
1967-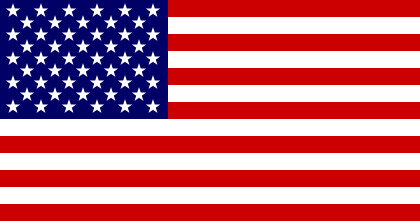 Pamela Fagan Hutchins was born in Austin, Texas. She is an author and former lawyer. She also writes romance and comedy novels and non-fiction. She is the creator of:
1. 'Emily Bernal', a paralegal and former rodeo queen in Texas and New Mexico.
2. 'Ava Butler', an island pop singer in the Caribbean.
3. 'Katie Connell', an attorney in Texas who moves to St. Marcos in the Caribbean.
4. 'Patrick Flint', a young doctor in 1970s Wyoming.
5. 'Michelle Lopez Hanson', a lawyer-turned-author.
6. 'Maggie Killian', a former alt-country rocker in Texas and Wyoming.
Visit also this site.
Titles and year of publication:
| | |
| --- | --- |
| 'Emily Bernal' Novels | |
| 1) Heaven to Betsy | 2015 |
| 2) Earth to Emily | 2015 |
| 3) Hell to Pay | 2016 |
| 'Ava Butler' Novels | |
| 1) Bombshell | 2017 |
| 2) Stunner | 2018 |
| 3) Knockout | 2018 |
| 'Katie Connell' Novels | |
| 1) Saving Grace | 2012 |
| 2) Leaving Annalise | 2013 |
| 3) Finding Harmony | 2014 |
| 'Patrick Flint' Novels | |
| 1) Switchback | 2019 |
| 2) Snake Oil | 2019 |
| 3) Sawbones | 2020 |
| 4) Scapegoat | 2020 |
| 5) Snaggle Tooth | 2021 |
| 6) Stag Party | Due December 2021 |
| 'Michelle Lopez Hanson' Novels | |
| 1) Going for Kona | 2014 |
| 2) Fighting for Anna | 2016 |
| 3) Searching for Dime Box | 2018 |
| 'Maggie Killian' Novels | |
| 1) Shock Jock (e-story) | 2019 |
| 2) Live Wire | 2019 |
| 3) Sick Puppy | 2019 |
| 4) Dead Pile | 2019 |
| 5) Buckle Bunny (e-novella) | 2019 |
| Other Novels | |
| 1) The Jumbie House (e-story) | 2014 |
| 2) Act One (e-book) (features Emily Bernal, Ava Butler, Katie Connell, Michelle Lopez Hanson and Maggie Killian) | 2017 |
Back