Al Lamanda
?-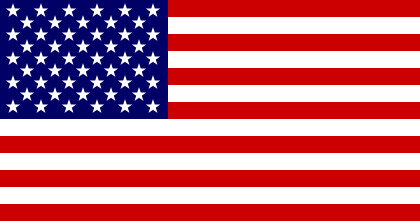 Al Lamanda was born in the Bronx, New York and grew up in Manhattan. He worked for many years as a private investigator and crime prevention specialist. He is the creator of:
1. 'Assassin's Creed' series featuring Kelly, a former Marine Raider.
2. 'John Bekker', a former police detective.
3. 'Michael DeSousa', a hitman.
4. 'Lee Gavin', a master thief in New York City.
5. 'Kellerman', a former US Marine, sometimes private investigator, oftentimes hitman for hire.
6. 'John Tibbets', a homeless man with amnesia and the skills of a Navy SEAL.
7. 'Duncan Wyatt', a retired FBI agent in Key West, Florida.
Titles and year of publication:
| | |
| --- | --- |
| 'Assassin's Creed' Novels | |
| 1) The Ruling Class (e-book) | 2019 |
| 2) Adjudicated (e-book) | 2019 |
| 3) Revenant (e-book) | 2019 |
| 4) Lazarus (e-book) | 2019 |
| 'John Bekker' Novels | |
| 1) Sunset | 2012 |
| 2) Sunrise | 2013 |
| 3) First Light | 2014 |
| 4) This Side of Midnight | 2015 |
| 5) With 6 You Get Wally (Nero Award) | 2016 |
| 6) Who Killed Joe Italiano? | 2018 |
| 7) For Better or Worse | 2019 |
| 'Michael DeSousa' Novels | |
| 1) Another Day in the Life (Also published as: Just Another Day in the Life [2012]) | 2005 |
| 2) Second Chance | 2012 |
| 'Lee Gavin' Novels | |
| 1) Brother, Can You Spare a Dime? | 2011 |
| 2) The Cat's in the Cradle | 2011 |
| 3) Dodos | 2012 |
| 4) The Theory of Everything | 2016 |
| 'Kellerman' Novels | |
| 1) Checkmate | 2011 |
| 2) Lollypops | 2011 |
| 3) Hard Time | 2014 |
| 4) Cold As Ice | 2016 |
| 5) Shades of Gotham | 2016 |
| 6) Saving Grace (e-book) | 2020 |
| 'John Tibbets' Novels | |
| 1) Walking Homeless | 2010 |
| 2) Running Homeless | 2011 |
| 3) Walking Homeless: The Final Chapter | 2018 |
| 'Duncan Wyatt' Novels | |
| 1) Key West Takedown | 2014 |
| 2) Key West Winter Blues | 2015 |
| 3) Key West Gatekeeper | 2016 |
| Other Novels | |
| 1) One Way Ticket (as A.J. Lamanda) | 2005 |
| 2) Dunstan Falls | 2008 |
| 3) The Harbor | 2011 |
| 4) Messenger | 2011 |
| 5) Apocalypse Then | 2012 |
| 6) Local Hero | 2012 |
| 7) The Inheritance | 2012 |
| 8) Lightning | 2012 |
| 9) Ride to Nowhere | 2012 |
| 10) World War Zero | 2012 |
| 11) Three Card Monte | 2012 |
| 12) Santino the Great (short stories) (e-book) | 2012 |
| 13) Jack | 2013 |
| 14) The Diary of a Lonely Hitman | 2015 |
| 15) Noir | 2015 |
| 16) Noir Book Two | 2015 |
| 17) Chino and Cruise Ship (novellas) | 2017 |
| 18) Searching for Hemingway (novella) | 2017 |
| 19) The Groom and Victorio Peak (novellas) | 2017 |
| 20) Concession | 2018 |
| 21) OB (e-novella) | 2019 |
| 22) City of Darkness | 2021 |
Back