Bethany Maines
?-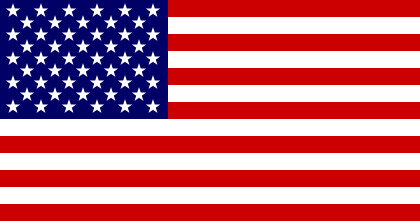 Bethany Maines was born in Tacoma, Washington. She is the creator of:
1. 'Carrie Mae Mystery' series featuring an international female espionage agency under the cover of a cosmetics company.
2. 'San Juan Islands Murder Mystery' series featuring Tish Yearly, a former actress and her grandfather Tobias, a former CIA agent.
3. 'Shark Santoyo', a gangster.
Visit also this site.
Titles and year of publication:
| | |
| --- | --- |
| 'Carrie Mae Mystery' Novels | |
| 1) Bulletproof Mascara | 2010 |
| 2) Compact with the Devil | 2011 |
| 3) Supporting the Girls (e-story) | 2012 |
| 4) Power of Attorney (e-story) | 2014 |
| 5) High-Caliber Concealer | 2015 |
| 6) Glossed Cause | 2017 |
| 'San Juan Islands Murder Mystery' Novels | |
| 1) An Unseen Current | 2015 |
| 2) Against the Undertow | 2018 |
| 3) An Unfamiliar Sea | 2020 |
| 'Shark Santoyo' Novels | |
| 1) Shark's Instinct | 2017 |
| 2) The Shark Tank (e-story) | 2017 |
| 3) Shark's Bite | 2018 |
| 4) Shark's Hunt | 2019 |
| 5) Shark's Fin | 2020 |
| 6) Peregrine's Flight | 2020 |
| Other Novels | |
| 1) Tales from the City of Destiny: The Collected Tales (short stories) | 2014 |
| 2) Wild Waters (e-novella) (with Sienna Lance) | 2016 |
| 3) Oh, Holy Night (e-story) | 2017 |
| 4) The Second Shot | 2019 |
| 5) The Cinderella Secret | 2020 |
| 6) The Lost Heir (e-novella) | 2020 |
Back