Stephen Coonts
1946-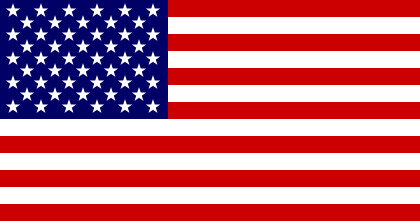 Stephen Paul Coonts grew up in Buckhannon, West Virginia. He is a former U.S. Navy pilot. Together with Jim DeFelice (until 2008) and William H. Keith, he also writes the Deep Black (a covert operations team) series. Coonts is the creator of:
1. 'Tommy Carmellini', a CIA operative.
2. 'Jake Grafton', a fighter pilot.
Visit also his official website.
Titles and year of publication:
| | |
| --- | --- |
| 'Tommy Carmellini' Novels | |
| 1) Liars & Thieves (UK Title: Wages of Sin [2004]) | 2004 |
| 2) The Russia Account | 2019 |
| 'Jake Grafton' Novels | |
| 1) Flight of the Intruder | 1986 |
| 2) Final Flight | 1988 |
| 3) The Minotaur | 1989 |
| 4) Under Siege | 1990 |
| 5) The Red Horseman | 1993 |
| 6) The Intruders | 1994 |
| 'Grafton and Carmellini' Novels | |
| 1) Cuba | 1999 |
| 2) Hong Kong | 2000 |
| 3) America | 2001 |
| 4) Liberty | 2003 |
| 5) The Traitor (UK Title: Traitor [2006]) | 2006 |
| 6) The Assassin | 2008 |
| 7) The Disciple | 2009 |
| 8) Pirate Alley | 2013 |
| 9) The Art of War | 2016 |
| 10) Liberty's Last Stand | 2016 |
| 11 The Armageddon File | 2017 |
| 'Deep Black' Novels | |
| 1) Deep Black (with Jim DeFelice) | 2003 |
| 2) Deep Black: Biowar (with Jim DeFelice) | 2004 |
| 3) Deep Black: Dark Zone (with Jim DeFelice) | 2004 |
| 4) Deep Black: Payback (with Jim DeFelice) | 2005 |
| 5) Deep Black: Jihad (with Jim DeFelice) | 2007 |
| 6) Deep Black: Conspiracy (with Jim DeFelice) | 2008 |
| 7) Deep Black: Arctic Gold (with William H. Keith) | 2009 |
| 8) Deep Black: Sea of Terror (with William H. Keith) | 2010 |
| 9) Deep Black: Death Wave (with William H. Keith) | 2011 |
| Other Novels | |
| 1) Fortunes of War | 1998 |
| 2) Saucer | 2002 |
| 3) Saucer: the Conquest | 2004 |
| 4) The Sea Witch | 2012 |
| 5) Saucer: Savage Planet | 2014 |
Back