James M. Fox
1908-1989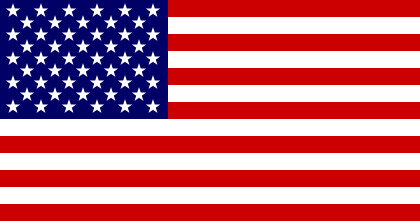 Pseudonym: Grant Holmes
Pseudonym of Johannes Matthijs Willem Knipscheer. He was born in The Hague, Netherlands. He became a naturalized American citizen and lived in California. He also wrote under the pseudonym 'Grant Holmes'. Fox is the creator of:
1. 'Jerry Long and Chuck Conley', police detectives in Los Angeles, California.
2. 'John and Suzy Marshall', a private investigator and his wife in California.
Titles and year of publication:
| | |
| --- | --- |
| 'Jerry Long and Chuck Conley' Novels | |
| 1) Code Three (Also published as: Dead Shot [1979]) | 1953 |
| 2) Free Ride (Also published as: Cell Car 54 [1977]) | 1957 |
| 3) Dead Pigeon (Also published as: The Dead Canary [1979]) | 1967 |
| 'John and Suzy Marshall' Novels | |
| 1) Don't Try Anything Funny | 1943 |
| 2) Hell on the Way | 1943 |
| 3) Journey Into Danger | 1943 |
| 4) Cheese from a Mousetrap | 1944 |
| 5) The Lady Regrets | 1947 |
| 6) Death Commits Bigamy | 1948 |
| 7) The Inconvenient Bride | 1948 |
| 8) The Gentle Hangman | 1950 |
| 9) The Aleutian Blue Mink (Also published as: Fatal in Furs [1952]) | 1951 |
| 10) The Iron Virgin | 1951 |
| 11) The Scarlet Slippers | 1952 |
| 12) A Shroud for Mr. Bundy | 1952 |
| 13) Bright Serpent (Also published as: Rites for a Killer [1957]) | 1953 |
| Other Novels | |
| 1) The Wheel Is Fixed | 1951 |
| 2) Dark Crusade | 1954 |
| 3) Death at Her Fingertips | 1956 |
| 4) Save Them for Violence | 1959 |
| 5) Operation Dancing Dog | 1974 |
| 6) The Coven | 1981 |
| 7) Crunch | 1988 |
| As 'Grant Holmes' | |
| 1) Surabaya | 1956 |
Back