Jean Hager
1932-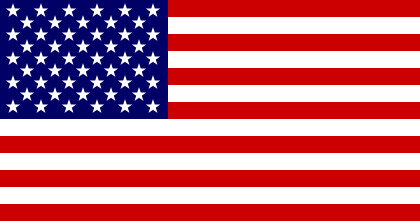 Pseudonyms: Amanda McAllister and Sarah North
Jean Hager lives in Tulsa, Oklahoma. She attended Oklahoma State University, and graduated from the University of Central Oklahoma. She also writes under the pseudonyms 'Amanda McAllister' and 'Sarah North'. She is the creator of :
1. 'Molly Bearpaw', an investigator for the Cherokee Nation.
2. 'Mitch Bushyhead', a half-Cherokee police chief.
3. 'Tess Darcy', a B&B owner in Victoria Springs, Missouri.
Titles and year of publication:
| | |
| --- | --- |
| 'Molly Bearpaw' Novels | |
| 1) Ravenmocker | 1992 |
| 2) The Redbird's Cry | 1994 |
| 3) Seven Black Stones | 1995 |
| 4) The Spirit Caller | 1997 |
| 'Mitch Bushyhead' Novels | |
| 1) The Grandfather Medicine | 1989 |
| 2) Night Walker | 1990 |
| 3) Ghostland | 1992 |
| 4) The Fire Carrier | 1996 |
| 5) Masked Dancers | 1998 |
| 'Tess Darcy' Novels | |
| 1) Blooming Murder | 1994 |
| 2) Dead and Buried | 1995 |
| 3) Death on the Drunkard's Path | 1996 |
| 4) The Last Noel | 1997 |
| 5) Sew Deadly | 1998 |
| 6) Weigh Dead | 1999 |
| 7) Bride and Doom | 2000 |
| As 'Amanda McAllister' | |
| 1) No Need for Fear | 1976 |
| 2) Trust No One at All | 1976 |
| 3) Death Comes to a Party | 1977 |
| 4) Terror in the Sunlight | 1977 |
| As 'Sarah North' | |
| 1) Evil Side of Eden | 1976 |
| 2) A Message from Julie | 1977 |
| 3) Jasmine for My Grave | 1978 |
| 4) Shadow of the Tamaracks | 1979 |
Back