J.A. Jance
1944-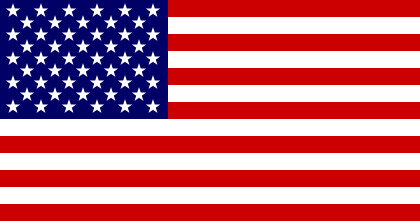 Judith Ann Jance was born in South Dakota and raised in Bisbee, Arizona. Before becoming an author, she worked as a school librarian on a Native American reservation, as a teacher and as an insurance seller. She is the creator of:
1. 'J.P. Beaumont', a homicide detective in Seattle.
2. 'Joanna Brady', Sheriff of Cochise County, Arizona.
3. 'Alison Reynolds', a TV journalist.
Visit also the author's own site.
Titles and year of publication:
| | |
| --- | --- |
| 'J.P. Beaumont' Novels | |
| 1) Until Proven Guilty | 1985 |
| 2) Injustice for All | 1986 |
| 3) Trial by Fury | 1986 |
| 4) Taking the Fifth | 1987 |
| 5) Improbable Cause | 1988 |
| 6) A More Perfect Union | 1988 |
| 7) Dismissed with Prejudice | 1989 |
| 8) Minor in Possession | 1990 |
| 9) Payment in Kind | 1991 |
| 10) Without Due Process | 1992 |
| 11) Failure to Appear | 1993 |
| 12) Lying in Wait | 1994 |
| 13) Name Witheld | 1995 |
| 14) Breach of Duty | 1999 |
| 15) Birds of Prey | 2001 |
| 16) Partner in Crime (also features Joanna Brady) | 2003 |
| 17) Long Time Gone | 2005 |
| 18) Justice Denied | 2007 |
| 19) Fire and Ice (also features Joanna Brady) | 2009 |
| 20) Betrayal of Trust | 2011 |
| 21) Ring in the Dead (novella) | 2013 |
| 22) Second Watch | 2013 |
| 23) Stand Down (novella) | 2015 |
| 24) Dance of the Bones | 2015 |
| 25) Proof of Life | 2017 |
| 26) Still Dead (e-novella) | 2017 |
| 27) Sins of the Fathers | 2019 |
| 28) Nothing to Lose | Due February 2022 |
| 'Joanna Brady' Novels | |
| 1) Desert Heat | 1993 |
| 2) Tombstone Courage | 1994 |
| 3) Shoot Don't Shoot | 1995 |
| 4) Dead to Rights | 1996 |
| 5) Skeleton Canyon | 1997 |
| 6) Rattlesnake Crossing | 1998 |
| 7) Outlaw Mountain | 1999 |
| 8) Devil's Claw | 2000 |
| 9) Paradise Lost | 2001 |
| 10) Exit Wounds | 2003 |
| 11) Dead Wrong | 2006 |
| 12) Damage Control | 2008 |
| 13) Judgment Call | 2012 |
| 14) Remains of Innocence | 2014 |
| 15) The Old Blue Line (novella) | 2015 |
| 16) Random Acts (novella also features Alison Reynolds)) | 2016 |
| 17) Downfall | 2016 |
| 18) Field of Bones | 2018 |
| 19) Missing and Endangered | 2021 |
| 'Alison Reynolds' Novels | |
| 1) Edge of Evil | 2006 |
| 2) Web of Evil | 2006 |
| 3) Hand of Evil | 2007 |
| 4) Cruel Intent | 2008 |
| 5) Trial by Fire | 2009 |
| 6) Fatal Error | 2011 |
| 7) Left for Dead | 2012 |
| 8) Deadly Stakes | 2013 |
| 9) Moving Target | 2014 |
| 10) Cold Betrayal | 2015 |
| 11) Clawback | 2016 |
| 12) Man Overboard | 2017 |
| 13) Duel to the Death | 2018 |
| 14) The A List | 2019 |
| 15) Credible Threat | 2020 |
| 16) Unfinished Business | 2021 |
| Other Novels | |
| 1) Hour of the Hunter | 1990 |
| 2) Kiss of the Bees | 1999 |
| 3) Day of the Dead | 2004 |
| 4) Queen of the Night | 2010 |
Back