Ralph McInerny
1929-2010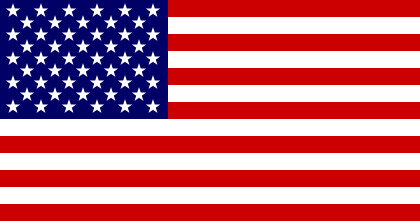 Pseudonyms: Edward Mackin and Monica Quill
Ralph Matthew McInerny was a professor of medieval studies at Notre Dame University. He is the creator of:
1. 'Father Dowling', a Roman Catholic priest and amateur sleuth.
2. 'Andrew Broom', an attorney in Wyler, Indiana.
3. 'Roger and Philip Knight', a professor and private investigator.
4. 'Mary Teresa Dempsey', a nun in Chicago, Illinois (under the pseudonym 'Monica Quill').
He also wrote under the pseudonym 'Edward Mackin'.
Titles and year of publication:
| | |
| --- | --- |
| 'Father Dowling' Novels | |
| 1) Her Death of Cold | 1977 |
| 2) The Seventh Station | 1977 |
| 3) Bishop As Pawn | 1978 |
| 4) Lying Three | 1979 |
| 5) Second Vespers | 1980 |
| 6) Thicker Than Water | 1981 |
| 7) A Loss of Patients | 1982 |
| 8) The Grass Widow | 1983 |
| 9) Getting a Way with Murder | 1984 |
| 10) Rest in Pieces | 1985 |
| 11) The Basket Case | 1987 |
| 12) Abracadaver (UK Title: Sleight of Body [1989]) | 1989 |
| 13) Four on the Floor (Novelets) | 1990 |
| 14) Judas Priest | 1991 |
| 15) Desert Sinner | 1992 |
| 16) Seed of Doubt | 1993 |
| 17) A Cardinal Offense | 1994 |
| 18) The Tears of Things | 1996 |
| 19) Grave Undertakings | 2000 |
| 20) Triple Pursuit | 2001 |
| 21) Prodigal Father | 2002 |
| 22) Last Things | 2003 |
| 23) Requiem for a Realtor | 2004 |
| 24) Blood Ties | 2005 |
| 25) The Prudence of Flesh | 2006 |
| 26) The Widow's Mate | 2007 |
| 27) Ash Wednesday | 2008 |
| 28) The Wisdom of Father Dowling | 2009 |
| 29) Stained Glass | 2009 |
| 'Andrew Broom' Novels | |
| 1) Cause and Effect | 1987 |
| 2) Body and Soil | 1989 |
| 3) Savings and Loam | 1990 |
| 4) Mom and Dead | 1994 |
| 5) Law and Ardor | 1995 |
| 6) Heirs and Parents | 2000 |
| 'Roger and Philip Knight' Novels | |
| 1) Easeful Death | 1991 |
| 2) On This Rockne | 1997 |
| 3) Lack of the Irish | 1998 |
| 4) Irish Tenure | 1999 |
| 5) The Book of Kills | 2000 |
| 6) Emerald Aisle | 2001 |
| 7) Celt and Pepper | 2002 |
| 8) Irish Coffee | 2003 |
| 9) Green Thumb | 2004 |
| 10) Irish Gilt | 2005 |
| 11) The Letter Killeth | 2006 |
| 12) Irish Alibi | 2007 |
| 13) The Green Revolution | 2008 |
| 14) Good Knights (short stories) | 2009 |
| 15) Sham Rock | 2010 |
| 'Mary Teresa Dempsey' Novels (as Monica Quill) | |
| 1) Not a Blessed Thing! | 1981 |
| 2) Let Us Pray | 1982 |
| 3) And Then There Was Nun | 1984 |
| 4) Nun of the Above | 1985 |
| 5) Sine Qua Nun | 1986 |
| 6) The Veil of Ignorance | 1988 |
| 7) Sister Hood | 1991 |
| 8) Nun Plussed | 1993 |
| 9) Half Past Nun | 1997 |
| 10) Death Takes the Veil | 2001 |
| Other Novels | |
| 1) Romanesque | 1978 |
| 2) The Noonday Devil | 1985 |
| 3) Frigor Mortis | 1989 |
| 4) The Search Committee | 1991 |
| 5) Infra Dig | 1992 |
| 6) The Red Hat | 1998 |
| 7) Still Life | 2000 |
| 8) Sub Rosa | 2001 |
| 9) As Good As Dead | 2002 |
| 10) The Ablative Case | 2003 |
| 11) Slattery | 2004 |
| 12) The Third Revelation | 2009 |
| 13) Relic of Time | 2009 |
| As 'Edward Mackin' | |
| 1) The Nominative Case | 1990 |
Back