John W. Mefford
1965-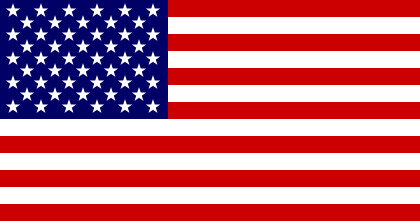 John W. Mefford was born in Nashville, Tennessee. He is a former journalist. He is the creator of :
1. 'Alex Troutt', an FBI agent.
2. 'Ball & Chain Thriller' series featuring Willow Ball and Cooper Chain, friends and crime solvers.
3. 'Booker', a PI in Dallas.
4. 'Ivy Nash', a PI specialised in finding missing people.
5. 'Ozzie Novak', an attorney turned PI.
Visit also this site.
Titles and year of publication:

| | |
| --- | --- |
| 'Alex Troutt' Novels | |
| 1) AT Bay | 2016 |
| 2) AT Large | 2016 |
| 3) AT Once | 2016 |
| 4) AT Dawn | 2016 |
| 5) AT Dusk | 2016 |
| 6) AT Last | 2016 |
| 7) AT Stake | 2018 |
| 8) AT Any Cost | 2018 |
| 9) Back AT You | 2018 |
| 10) AT Every Turn | 2018 |
| 11) AT Death's Door | 2018 |
| 12) AT Full Tilt | 2018 |
| 'Ball & Chain Thriller' Novels | |
| 1) Mercy | 2019 |
| 2) Fear | 2019 |
| 3) Bury | 2019 |
| 4) Lure | 2019 |
| 5) Prey | 2019 |
| 6) Vanish | 2019 |
| 7) Escape | 2020 |
| 8) Trap | 2020 |
| 'Booker' Novels | |
| 1) Boilermaker (e-novella) | 2015 |
| 2) Streets of Mayhem | 2015 |
| 3) Tap That | 2015 |
| 4) Hate City | 2015 |
| 5) Blood Ring | 2015 |
| 6) No Más | 2015 |
| 7) Dead Heat | 2015 |
| 'Ivy Nash' Novels | |
| 1) IN Defiance | 2017 |
| 2) IN Pursuit | 2017 |
| 3) IN Doubt | 2017 |
| 4) Break IN | 2017 |
| 5) IN Control | 2017 |
| 6) IN the End | 2017 |
| 'Ozzie Novak' Novels | |
| 1) ON Edge | 2017 |
| 2) Game ON | 2017 |
| 3) ON the Rocks | 2017 |
| 4) Shame ON You | 2018 |
| 5) ON Fire | 2018 |
| 6) ON the Run | 2018 |
| Other Novels | |
| 1) Committed (e-book) | 2011 |
| 2) Fatal Greed (e-book) | 2014 |
| 3) Lethal Greed (e-book) | 2014 |
| 4) Wicked Greed (e-book) | 2014 |
| 5) Greed Manifesto (e-book) | 2014 |
Back