J.R. Ripley
1955-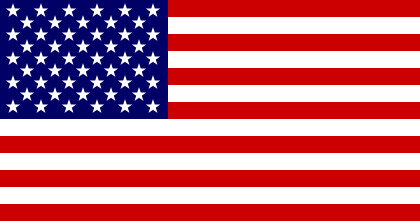 Pseudonyms: Marie Celine and Nick Lucas
Pseudonym of Glenn Meganck. He was born in Michigan. He is an author and musician. He is the creator of:
1. 'Tony Kozol', an ex-attorney in Florida.
2. 'Maggie Miller', the owner of a coffee and beignet café in the small town of Table Rock, Arizona.
3. 'Charles Trenet', a gendarme in the French West Indies.
4. 'Bird Lover's Mystery' series featuring Amy Simms, owner of the shop "Birds & Bees" in Ruby Lake, North Carolina.
5. 'Gourmet Pet Chef Mystery' series featuring Kitty Karlyle, a young gourmet pet chef in Los Angeles, California (under the pseudonym 'Marie Celine').
Visit also this site.
Titles and year of publication:
| | |
| --- | --- |
| 'Tony Kozol' Novels | |
| 1) Stiff in the Freezer | 1998 |
| 2) Skulls of Sedona | 1999 |
| 3) Lost in Austin | 2001 |
| 4) The Body from Ipanema | 2002 |
| 5) Burn Rap in Branson | 2004 |
| 6) Gunfight In Gatlinburg | 2012 |
| 'Maggie Miller' Novels | |
| 1) Buried in Beignets | 2015 |
| 2) Beignets, Brides and Bodies | 2016 |
| 3) Beignet and Broomsticks | 2018 |
| 'Charles Trenet' Novels | |
| 1) Murder in St. Barts | 2003 |
| 2) Death of a Cheat | 2006 |
| 'Bird Lover's Mystery' Novels | |
| 1) Die, Die Birdie | 2016 |
| 2) Towhee Get Your Gun | 2017 |
| 3) The Woodpecker Always Pecks Twice | 2017 |
| 4) To Kill a Hummingbird | 2017 |
| 5) Chickadee Chickadee Bang Bang | 2017 |
| 6) How the Finch Stole Christmas | 2017 |
| 7) Fowl of the House of Usher | 2018 |
| 8) A Birder's Guide to Murder | 2018 |
| 9) Cardinal Sin | 2019 |
| 10) Wedding Thrashers | 2020 |
| 'Gourmet Pet Chef Mystery' Novels (as 'Marie Celine') | |
| 1) Dishing Up Death | 2005 |
| 2) Lights, Camera, Murder! | 2015 |
| 3) Pet in Peril | 2016 |
| Other Novels | |
| 1) Five More Minutes | 2019 |
| 2) Booking a Killer Vacation | 2020 |
| As 'Nick Lucas' | |
| 1) Five Minutes | 2005 |
Back