Jeri Westerson
1960-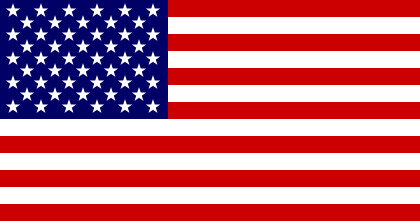 Pseudonym: Haley Walsh
Jeri Westerson was born and raised in Los Angeles, California. She worked as a commercial artist and newspaper reporter, amongst many other jobs, before becoming a novelist. She is the creator of:
1. 'Crispin Guest', a disgraced knight turned detective in the Middle Ages.
2. 'Skyler Foxe', a high school English teacher and amateur sleuth (under the pseudonym 'Haley Walsh').
Visit also the author's own site.
Titles and year of publication:
| | |
| --- | --- |
| 'Crispin Guest' Novels | |
| 1) Veil of Lies | 2007 |
| 2) Serpent in the Thorns | 2009 |
| 3) The Demon's Parchment | 2010 |
| 4) Troubled Bones | 2011 |
| 5) Blood Lance | 2012 |
| 6) Shadow of the Alchemist | 2013 |
| 7) Cup of Blood | 2014 |
| 8) The Silence of Stones | 2016 |
| 9) Dark Chamber (e-story) | 2016 |
| 10) A Maiden Weeping | 2016 |
| 11) Season of Blood | 2018 |
| 12) The Deepest Grave | 2018 |
| 13) Traitor's Codex | 2019 |
| 14) Sword of Shadows | 2020 |
| 15) Spiteful Bones | 2021 |
| 'Skyler Foxe' Novels (as 'Haley Walsh') | |
| 1) Foxe Tail | 2010 |
| 2) Foxe Hunt | 2011 |
| 3) Out-Foxed | 2012 |
| 4) Foxe Den (short stories) | 2012 |
| 5) Foxe Fire | 2014 |
| 6) Desert Foxe | 2014 |
| 7) Foxe Den 2 (novella) | 2015 |
| 8) A Very Foxemas (novella) | 2015 |
| 9) Crazy Like a Foxe | 2016 |
| 10) Stone Cold Foxe | 2017 |
| Other Novels | |
| 1) Though Heaven Fall | 2014 |
| 2) Booke of the Hidden | 2017 |
| 3) Deadly Rising | 2018 |
| 4) Shadows in the Mist | 2019 |
| 5) The Darkest Gateway | 2019 |
| 6) Last Pole on the Left (e-story) | 2019 |
| 7) Moonrisers | 2020 |
| 8) Baying for Blood | 2021 |
Back