Dan Andriacco
?-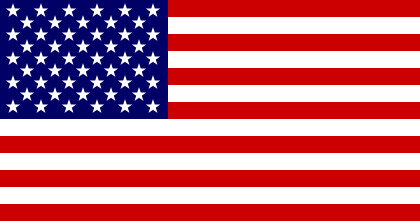 Dan Andriacco was born in Cincinnati, Ohio. He is a former reporter and editor at The Cincinnati Post. Presently he is communications director at the Archdiocese of Cincinnati. He is the creator of:
1. 'Enoch Hale', a reporter in the 1920s (with Kieran McMullen).
2. 'Sebastian McCabe and Jeff Cody', a college professor/mystery writer and his sidekick.
Titles and year of publication:
| | |
| --- | --- |
| 'Enoch Hale' Novels (with Kieran McMullen) | |
| 1) The Amateur Executioner | 2013 |
| 2) The Poisoned Penman | 2014 |
| 3) The Egyptian Curse | 2015 |
| 'Sebastian McCabe and Jeff Cody' Novels | |
| 1) No Police Like Holmes | 2011 |
| 2) Holmes Sweet Holmes | 2012 |
| 3) The 1895 Murder | 2012 |
| 4) The Adventure of the Vatican Cameos (e-story) | 2013 |
| 5) The Disappearance of Mr. James Phillimore | 2013 |
| 6) The Revengers (e-story) | 2013 |
| 7) Rogues Gallery (short stories and novellas) | 2014 |
| 8) Bookmarked for Murder | 2015 |
| 9) Erin Go Bloody | 2016 |
| 10) Queen City Corpse | 2017 |
| 11) Death Masque | 2018 |
| 12) Too Many Clues | 2019 |
| Other Novels | |
| 1) Baker Street Beat (short stories, essays, radio plays) | 2011 |
| 2) Sherlock Holmes in the Peculiar Persecution of John Vincent Harden (e-story)) | 2012 |
| 3) Sherlock Holmes in the Adventure of the Magic Umbrella (e-story) | 2013 |
| 4) School for Sleuths | 2018 |
Back