Carolyn Arnold
1976-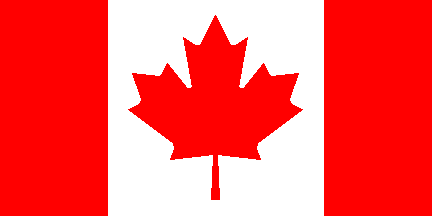 Carolyn Arnold was born in Picton, Ontario, Canada. She currently lives in London, Ontario with her husband. She is the creator of:
1. 'Matthew Connor', an archaeologist and adventurer.
2. 'Brandon Fisher', an FBI agent.
3. 'Madison Knight', a detective in the Major Crimes Division.
4. 'Sean McKinley', a homicide detective in Albany.
Visit also this site.
Titles and year of publication:
| | |
| --- | --- |
| 'Matthew Connor' Novels | |
| 1) City of Gold | 2015 |
| 2) The Secret of the Lost Pharaoh | 2018 |
| 3) The Legend of Gasparilla and His Treasure | 2020 |
| 'Brandon Fisher' Novels | |
| 1) Eleven | 2011 |
| 2) Silent Graves | 2014 |
| 3) The Defenseless | 2014 |
| 4) Blue Baby | 2015 |
| 5) Violated | 2016 |
| 6) Remnants | 2017 |
| 7) On the Count of Three | 2018 |
| 8) Past Deeds | 2020 |
| 'Madison Knight' Novels | |
| 1) Ties That Bind | 2011 |
| 2) Justified | 2011 |
| 3) Sacrifice | 2012 |
| 4) Life Sentence (prequel to the series) | 2013 |
| 5) Found Innocent | 2013 |
| 6) Just Cause | 2014 |
| 7) Deadly Impulse | 2015 |
| 8) In the Line of Duty | 2016 |
| 9) Power Struggle | 2017 |
| 10) Shades of Justice | 2019 |
| 'Sean McKinley' Novels | |
| 1) The Day Job Is Murder | 2014 |
| 2) Vacation Is Murder | 2014 |
| 3) Money Is Murder | 2014 |
| 4) Politics Is Murder | 2014 |
| 5) Family Is Murder | 2014 |
| 6) Shopping Is Murder | 2014 |
| 7) Christmas Is Murder | 2014 |
| 8) Valentine's Day Is Murder | 2015 |
| 9) Coffee Is Murder | 2015 |
| 10) Skiing Is Murder | 2016 |
| 11) Halloween Is Murder | 2017 |
| 12) Exercise Is Murder | 2019 |
| Other Novels | |
| 1) Pearls of Deception (e-story) | 2012 |
| 2) Assassination of a Dignitary | 2013 |
Back