WL Knightly
?-
?-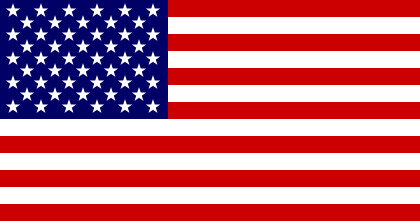 Joint pseudonym of Lexy Timms and Ali Parker. They both write adult romance novels under their own name. They are the creators of:
1. 'Capsule Killer' series featuring Suede Harris, a criminologist and Nate Hawthorn, an FBI Special Agent.
2. 'Child Collector' series featuring Shaelyn Sawyer, a private investigator.
3. 'Hangman' series featuring police detective Jake Thomas.
4. 'The Evidence Speaks' series featuring Silas Warren and Madison Corman, a police detective and a CSI.
5. 'VIP Club' series featuring Fiona Wilde, a woman who is forced by her stepbrother to work for his escort service.
6. 'Zodiac Killers' series featuring Darek Blake, an NYPD detective.
Titles and year of publication:
| | |
| --- | --- |
| 'Capsule Killer' Novels | |
| 1) Tracking the Treasures | 2019 |
| 2) Unearth the Evidence | 2019 |
| 3) Harboring the Truth | 2019 |
| 4) Concealing the Facts | 2019 |
| 5) Planting the Clues | 2019 |
| 6) Effecting the End | 2019 |
| 'Child Collector' Novels | |
| 1) Deceived | 2020 |
| 2) Trapped | 2020 |
| 3) Baited | 2020 |
| 4) Enticed | 2020 |
| 5) Snared | 2020 |
| 'Hangman' Novels | |
| 1) Silent Crime | 2019 |
| 2) Guilty Crime | 2019 |
| 3) Hidden Crime | 2019 |
| 4) Devious Crime | 2019 |
| 5) Sinful Crime | 2019 |
| 6) Eternal Crime | 2019 |
| 'The Evidence Speaks' Novels | |
| 1) The Past Awakens (e-book) | 2021 |
| 2) The Past Revealed (e-book) | 2021 |
| 3) The Past Deceit (e-book) | 2021 |
| 4) The Past Is Falsified (e-book) | 2021 |
| 5) The Past Unsolved (e-book) | 2021 |
| 6) The Past Destroyed (e-book) | 2021 |
| 'VIP Club' Novels | |
| 1) Highest Ranking | 2020 |
| 2) Royally Similar | 2020 |
| 3) Exploding House | 2020 |
| 4) Entwined Pair | 2020 |
| 5) Stroke of Luck | 2020 |
| 6) A Savage Presence | 2020 |
| 'Zodiac Killers' Novels | |
| 1) The Zodiac Killer | 2017 |
| 2) Capricorn | 2018 |
| 3) Aquarius | 2018 |
| 4) Pisces | 2018 |
| 5) Aries | 2018 |
| 6) Taurus | 2018 |
| 7) Gemini | 2018 |
| 8) Cancer | 2018 |
| 9) Leo | 2018 |
| 10) Virgo | 2018 |
| 11) Libra | 2018 |
| 12) Scorpio | 2018 |
| 13) Sagittarius | 2018 |
| Other Novels | |
| 1) Dead on Time | 2021 |
| 2) Mind Drives Matter | 2021 |
| 3) Truth Conquers All | 2021 |
| 4) Dare to Be Wise | 2021 |
| 5) Strong in Faith (e-book) | 2021 |
| 6) Deeds Not Words (e-book) | 2021 |
| 7) Why Me ... (e-book) | Due September 2021 |
Back