Melissa F. Miller
?-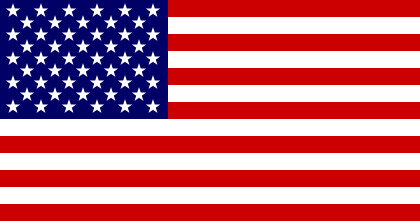 Melissa F. Miller was born in Pittsburgh, Pennsylvania. She is an author and a former lawyer. She is the creator of:
1. 'Aroostine Higgins', an Assistant U.S. Attorney.
2. 'Bodhi King', a forensic pathology consultant.
3. 'Sasha McCandless', an attorney.
4. 'We Sisters Three Mystery' series featuring the Field sisters, amateur sleuths.
Visit also this site.
Titles and year of publication:
| | |
| --- | --- |
| 'Aroostine Higgins' Novels | |
| 1) Critical Vulnerability | 2014 |
| 2) Chilling Effect | 2016 |
| 3) Calculated Risk | 2017 |
| 4) Called Home | 2018 |
| 5) Crossfire Creek | 2019 |
| 6) Clingmans Dome | 2020 |
| 'Bodhi King' Novels | |
| 1) Dark Path | 2017 |
| 2) Lonely Path | 2017 |
| 3) Hidden Path | 2017 |
| 4) Twisted Path | 2019 |
| 5) Cold Path | 2020 |
| 'Sasha McCandless' Novels | |
| 1) Irreparable Harm | 2011 |
| 2) Inadvertent Disclosure | 2012 |
| 3) Irretrievably Broken | 2012 |
| 4) Indispensable Party | 2013 |
| 5) Lovers and Madmen (e-novella) | 2013 |
| 6) Improper Influence | 2013 |
| 7) A Marriage of True Minds (e-novella) | 2013 |
| 8) Irrevocable Trust | 2014 |
| 9) Irrefutable Evidence | 2014 |
| 10) A Mingled Yarn (e-novella) | 2015 |
| 11) Informed Consent | 2015 |
| 12) International Incident | 2016 |
| 13) Off the Clock (3 novellas and 1 short story) | 2017 |
| 14) Imminent Peril | 2017 |
| 15) The Humble Salve (e-novella) | 2017 |
| 16) Intentional Acts | 2018 |
| 17) In Absentia | 2019 |
| 18) Inevitable Discovery (e-book) | 2020 |
| 'We Sisters Three' Novels | |
| 1) Rosemary's Gravy | 2015 |
| 2) Sage of Innocence | 2016 |
| 3) Thyme to Live | 2016 |
| 4) Lost and Gowned | 2017 |
| 5) Wedding Bells & Hoodoo Spells | 2018 |
| 6) Wanted Wed or Alive | 2019 |
Back