Charles Todd
1934-
1962-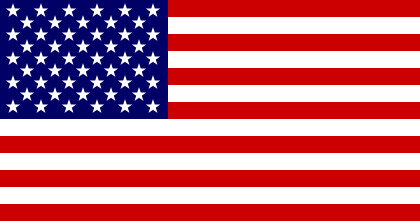 Charles Todd is the joint pseudonym of Carolyn L.T. Watjen and David Wheaton Watjen, a mother and son writing team. They are the creators of:
1. 'Ian Rutledge', a Scotland Yard Inspector and First World War veteran.
2. 'Bess Crawford', a World War I nurse and amateur sleuth.
Visit also the author's own site.
Titles and year of publication:
| | |
| --- | --- |
| 'Ian Rutledge' Novels | |
| 1) A Test of Wills (Barry Award) | 1996 |
| 2) Wings of Fire | 1998 |
| 3) Search the Dark | 1999 |
| 4) Legacy of the Dead | 2000 |
| 5) Watchers of Time | 2001 |
| 6) A Fearsome Doubt | 2002 |
| 7) A Cold Treachery | 2005 |
| 8) A Long Shadow | 2006 |
| 9) A False Mirror | 2007 |
| 10) A Pale Horse | 2007 |
| 11) A Matter of Justice | 2008 |
| 12) The Red Door | 2009 |
| 13) A Lonely Death | 2011 |
| 14) The Confession | 2012 |
| 15) Proof of Guilt | 2013 |
| 16) Hunting Shadows | 2014 |
| 17) A Fine Summer's Day | 2015 |
| 18) No Shred of Evidence | 2016 |
| 19) Racing the Devil | 2017 |
| 20) The Gate Keeper | 2018 |
| 21) The Black Ascot | 2019 |
| 22) A Divided Loyalty | 2020 |
| 'Ian Rutledge' E-Stories and E-Novellas | |
| 1) The Kidnapping (e-story) | 2010 |
| 2) Cold Comfort (e-novella) | 2013 |
| 3) The Piper (e-story) | 2017 |
| 'Bess Crawford' Novels | |
| 1) A Duty to the Dead | 2009 |
| 2) An Impartial Witness | 2010 |
| 3) A Bitter Truth | 2011 |
| 4) An Unmarked Grave | 2012 |
| 5) A Question of Honor | 2013 |
| 6) An Unwilling Accomplice | 2014 |
| 7) A Pattern of Lies | 2015 |
| 8) The Shattered Tree | 2016 |
| 9) A Casualty of War | 2017 |
| 10) A Forgotten Place | 2018 |
| 11) A Cruel Deception | 2019 |
| Other Novels | |
| 1) The Murder Stone | 2003 |
| 2) Tales (short stories featuring Ian Rutledge and Bess Crawford) | 2015 |
Back