Brett Battles
1962-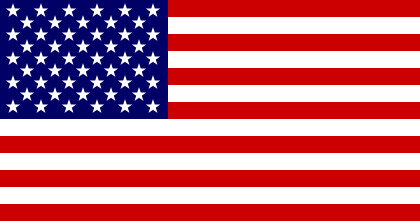 Brett Battles was born in Ridgecrest, California. He currently lives in Los Angeles. He is the creator of:
1. 'Jonathan Quinn', a cleaner who makes bodies disappear.
2. 'Project Eden' series about a deadly virus.
3. 'Logan Harper', a former military and former defense contractor.
4. 'Alexandra Poe', a member of a covert operations team (with Robert Gregory Browne).
Visit also this site.
Titles and year of publication:
| | |
| --- | --- |
| 'Jonathan Quinn' Novels | |
| 1) Hung Out to Die (Also published as: The Cleaner [2007]) | 2006 |
| 2) The Deceived (Barry Award) | 2008 |
| 3) Shadow of Betrayal (Also published as: The Unwanted [2010]) | 2009 |
| 4) Just Another Job (e-story) | 2011 |
| 5) The Silenced | 2011 |
| 6) Off the Clock (e-story) | 2011 |
| 7) The Destroyed | 2012 |
| 8) The Collected | 2012 |
| 9) The Enraged | 2013 |
| 10) The Assignment (e-story) | 2013 |
| 11) The Discarded | 2014 |
| 12) Becoming Quinn (prequel to the series) | 2014 |
| 13) Quick Study (e-story) | 2014 |
| 14) Lesson Plan (e-story) | 2014 |
| 15) Flight 12 (e-novella) (Also published as: Night Work [e-novella 2015]) | 2015 |
| 16) The Buried | 2015 |
| 17) The Unleashed | 2016 |
| 18) The Aggrieved | 2017 |
| 19) The Fractured | 2018 |
| 20) The Damaged | 2019 |
| 21) The Unknown | 2020 |
| 'Project Eden' Novels | |
| 1) Sick | 2011 |
| 2) Exit 9 | 2011 |
| 3) Pale Horse | 2012 |
| 4) Ashes | 2012 |
| 5) Eden Rising | 2013 |
| 6) Dream Sky | 2014 |
| 7) Down | 2014 |
| 'Logan Harper' Novels | |
| 1) Little Girl Gone | 2011 |
| 2) Every Precious Thing | 2011 |
| 'Alexandra Poe' Novels (with Robert Gregory Browne) | |
| 1) Poe | 2013 |
| 2) Takedown | 2013 |
| Other Novels | |
| 1) No Return | 2012 |
| 2) Mine | 2016 |
| 3) Mine: The Arrival (e-novella) | 2016 |
| 4) The Excoms | 2016 |
| 5) Town at the Edge of Darkness | 2017 |
| 6) City of Nope | 2018 |
| 7) Night Man | 2019 |
| 8) Insidious | 2020 |
Back