Marc Cameron
1961-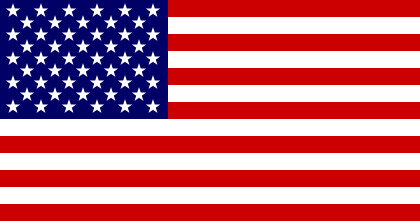 Marc Cameron was born in Texas. He currently lives in Alaska with his wife. He is an author and retired deputy U.S. marshal. He also wrote one western novel To Hell and Beyond (2017) using the pseudonym 'Mark Henry'. He is the creator of:
1. 'Arliss Cutter', a supervisory deputy U.S. marshal in Alaska.
2. 'Jerico Quinn', a Special Agent who answers only to the Director of National Intelligence and the U.S. President himself.
He also continues the 'Jack Ryan' series created by Tom Clancy.
Visit also this site.
Titles and year of publication:
| | |
| --- | --- |
| 'Arliss Cutter' Novels | |
| 1) Open Carry | 2019 |
| 2) Stone Cross | 2020 |
| 3) Bone Rattle | 2021 |
| 'Jack Ryan' Novels | |
| 1) Power and Empire | 2017 |
| 2) Oath of Office | 2018 |
| 3) Code of Honour | 2019 |
| 4) Shadow of the Dragon | 2020 |
| 5) Chain of Command | Due November 2021 |
| 'Jericho Quinn' Novels | |
| 1) National Security | 2011 |
| 2) Act of Terror | 2012 |
| 3) State of Emergency | 2013 |
| 4) Time of Attack | 2014 |
| 5) Day Zero | 2015 |
| 6) Brute Force | 2015 |
| 7) Field of Fire | 2016 |
| 8) Dead Drop (e-novella) | 2017 |
| 9) The Triple Frontier (e-novella) | 2018 |
| 10) Active Measures | 2019 |
Back