Rebecca Cantrell
1968-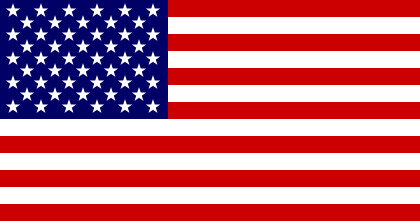 Rebecca Cantrell lives on Hawaii with her family. She is fluent in German and lived for many years in Berlin, Germany. She is the creator of:
1. 'Malibu Mystery' series featuring Sofia Salgado, a former child star turned private investigator in Los Angeles, California (with Sean Black).
2. 'Joe Tesla', an agoraphobic software millionaire who lives in the tunnels under New York City.
3. 'Hannah Vogel', a crime reporter in 1930s Berlin.
Visit also this site.
Titles and year of publication:
| | |
| --- | --- |
| 'Malibu Mystery' Novels (with Sean Black) | |
| 1) "A" Is for Asshat (Also published as: "A" Is for Actress [2015]) | 2015 |
| 2) "B" Is for Bad Girls | 2015 |
| 3) "C" Is for Coochy Coo | 2016 |
| 4) "D" Is for Drunk | 2016 |
| 5) "E" Is for Exposed | 2017 |
| 6) "F" Is for Fred | 2019 |
| 7) "G" Is for Groovy | 2020 |
| 'Joe Tesla' Novels | |
| 1) The World Beneath | 2013 |
| 2) The Tesla Legacy | 2015 |
| 3) The Chemistry of Death | 2015 |
| 4) The Steel Shark | 2017 |
| 'Hannah Vogel' Novels | |
| 1) A Trace of Smoke (Bruce Alexander Memorial Historical Mystery Award, Macavity Award) | 2009 |
| 2) A Night of Long Knives | 2010 |
| 3) A Game of Lies | 2011 |
| 4) A City of Broken Glass | 2012 |
| Other Novels | |
| 1) City of Screams (e-story) (with James Rollins) | 2012 |
| 2) The Blood Gospel (with James Rollins) | 2013 |
| 3) Innocent Blood (with James Rollins) | 2013 |
| 4) Blood Brothers (e-story) (with James Rollins) | 2014 |
| 5) Blood Infernal (with James Rollins) | 2015 |
| 6) Cigarette Boy and Other Stories (short stories) | 2017 |
| 7) Caulbearer (e-story) | 2020 |
| 8) Homework (e-story) | 2020 |
Back