Lauren Carr
1960-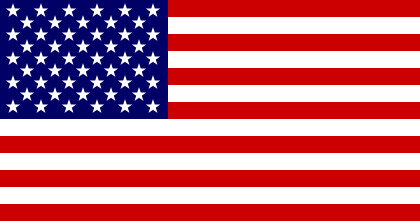 Pseudonym of Terri Lynn Zaleski. She lives in Harpers Ferry, West Virginia with her husband. She is the creator of:
1. 'Chris Matheson Cold Case Mystery' series featuring Chris Matheson, a retired FBI agent.
2. 'Joshua Thornton', a former JAG in Chester, West Virginia.
3. 'Lovers in Crime Mystery' series featuring Hancock County Prosecuting Attorney Joshua Thornton and Pennsylvania State Police homicide detective Cameron Gates.
4. 'Mac Faraday', a former homicide detective in Deep Creek Lake, Maryland.
5. 'Thorny Rose Mystery' series featuring Murphy Thornton, a lieutenant commander in the USN.
Visit also this site.
Titles and year of publication:
| | |
| --- | --- |
| 'Chris Matheson' Novels | |
| 1) Ice | 2018 |
| 2) Winter Frost | 2019 |
| 3) The Last Thing She Said | 2019 |
| 'Joshua Thornton' Novels | |
| 1) A Small Case of Murder | 2004 |
| 2) A Reunion to Die For | 2007 |
| 'Lovers in Crime Mystery' Novels | |
| 1) Dead on Ice | 2012 |
| 2) Real Murder | 2014 |
| 3) Killer in the Band | 2016 |
| 4) The Root of Murder | 2019 |
| 'Mac Faraday' Novels | |
| 1) It's Murder My Son | 2010 |
| 2) Old Loves Die Hard | 2011 |
| 3) Lucky Dog (e-story) | 2012 |
| 4) Shades of Murder | 2012 |
| 5) Blast from the Past | 2013 |
| 6) The Murders at Astaire Castle | 2013 |
| 7) The Lady Who Cried Murder | 2013 |
| 8) A Gnarly Christmas (e-story) | 2013 |
| 9) Twelve to Murder | 2014 |
| 10) A Wedding and a Killing | 2014 |
| 11) Three Days to Forever | 2015 |
| 12) Open Season for Murder | 2015 |
| 13) Cancelled Vows | 2016 |
| 14) Candidate for Murder | 2016 |
| 15) Crimes Past | 2018 |
| 'Thorny Rose Mystery' Novels | |
| 1) Kill and Run | 2015 |
| 2) A Fine Year for Murder | 2017 |
| 3) Murder by Perfection | 2018 |
| 4) The Nutcracker Conspiracy | 2020 |
| Other Novels | |
| 1) Beauty to Die For and Other Mystery Shorts (short stories) (e-book) | 2013 |
| 2) Twofer Murder (features the main characters from the Mac Faraday, Lovers in Crime, and Thorny Rose series) | 2017 |
| 3) Spring Thaw: a Chris Matheson Mystery Novella and Other Mystery Short Stories (short stories) | 2018 |
| 4) Killer Deadline | 2020 |
Back