Barry Eisler
1964-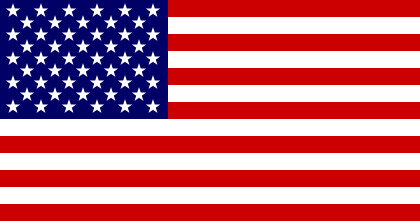 Barry Eisler was born in New Jersey. After graduating from Cornell Law School in 1989, he spent three years with the U.S. government. For a decade thereafter he practiced various aspects of international law, including a year with the Japanese law firm of Hamada & Matsumoto in Tokyo and two years as in-house counsel at the Osaka headquarters of Matsushita Electric & Industrial Co., Ltd. He earned his black belt in judo from the Kodokan International Judo Center in Tokyo. Today he lives and works in the San Francisco Bay Area and continues to travel to Japan frequently. He is the creator of:
1. 'John Rain', an assassin.
2. 'Livia Lone', a Seattle PD sex-crimes detective.
3. 'Ben Treven', a black ops soldier.
Visit also his official site.
Titles and year of publication:
| | |
| --- | --- |
| 'John Rain' Novels | |
| 1) Rain Fall (Also published as: A Clean Kill in Tokyo [2013]) | 2002 |
| 2) Hard Rain (UK Title: Blood from Blood [2006]) (Also published as: A Lonely Resurrection [2014]) | 2003 |
| 3) Rain Storm (UK Title: Choke Point [2005]) (Also published as: Winner Take All [2014]) | 2004 |
| 4) Killing Rain (UK Title: One Last Kill [2006]) (Also published as: Redemption Games [2013]) | 2005 |
| 5) The Last Assassin (Also published as: Extremis [2014]) | 2006 |
| 6) Requiem for an Assassin (Also published as: The Killer Ascendant [2014]) | 2007 |
| 7) The Detachment (Also features Ben Treven) | 2011 |
| 8) Paris Is a Bitch (e-story) | 2011 |
| 9) Graveyard of Memories | 2014 |
| 10) Zero Sum | 2017 |
| 11) The Killer Collective (Also features Livia Lone and Ben Treven) | 2019 |
| 'Livia Lone' Novels | |
| 1) Livia Lone | 2016 |
| 2) The Night Trade | 2018 |
| 3) All the Devils | 2019 |
| 'Ben Treven' Novels | |
| 1) Fault Line | 2009 |
| 2) Inside Out | 2010 |
| Other Novels | |
| 1) The Lost Coast (e-story) | 2011 |
| 2) The Khmer Kill (e-story) | 2012 |
| 3) London Twist (e-novella) | 2013 |
| 4) The God's Eye View | 2016 |
| 5) The Chaos Kind | Due September 2021 |
Back