Laurell K. Hamilton
1963-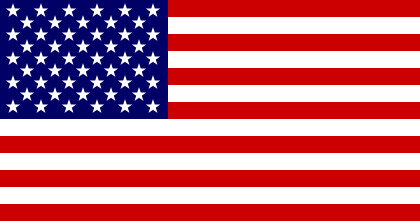 Laurell K. Hamilton was born in Heber Springs, Arkansas. She is the creator of:
1. 'Anita Blake', a professional zombie raiser, vampire executioner and supernatural consultant for the police.
2. 'Meredith "Merry" Gentry', Princess of the Unseelie court of Faerie and a private detective facing repeated assassination attempts.
Visit also this site.
Titles and year of publication:
| | |
| --- | --- |
| 'Anita Blake' Novels | |
| 1) Guilty Pleasures | 1993 |
| 2) The Laughing Corpse | 1994 |
| 3) Circus of the Damned | 1995 |
| 4) The Lunatic Cafe | 1996 |
| 5) Bloody Bones | 1996 |
| 6) The Killing Dance | 1997 |
| 7) Burnt Offerings | 1998 |
| 8) Blue Moon | 1998 |
| 9) Obsidian Butterfly | 2000 |
| 10) Narcissus in Chains | 2001 |
| 11) Cerulean Sins | 2003 |
| 12) Incubus Dreams | 2004 |
| 13) Micah | 2006 |
| 14) Danse Macabre | 2006 |
| 15) The Harlequin | 2007 |
| 16) Blood Noir | 2008 |
| 17) Skin Trade | 2009 |
| 18) Flirt | 2009 |
| 19) Bullet | 2010 |
| 20) Hit List | 2011 |
| 21) Beauty (e-story) | 2012 |
| 22) Kiss the Dead | 2012 |
| 23) Affliction | 2013 |
| 24) Dancing (e-novella) | 2013 |
| 25) Shutdown (e-story) | 2013 |
| 26) Jason | 2014 |
| 27) Dead Ice | 2015 |
| 28) Wounded (e-story) | 2016 |
| 29) Crimson Death | 2016 |
| 30) A Girl, a Goat, and a Zombie (e-story) | 2016 |
| 31) Serpentine | 2018 |
| 32) Sucker Punch | 2020 |
| 33) Rafael | 2021 |
| 'Meredith "Merry" Gentry' Novels | |
| 1) A Kiss of Shadows | 2000 |
| 2) A Caress of Twilight | 2002 |
| 3) Seduced by Moonlight | 2004 |
| 4) A Stroke of Midnight | 2005 |
| 5) Mistral's Kiss | 2006 |
| 6) A Lick of Frost | 2007 |
| 7) Swallowing Darkness | 2008 |
| 8) Divine Misdemeanors | 2009 |
| 9) A Shiver of Light | 2014 |
| Other Novels | |
| 1) Strange Candy (short stories) | 2006 |
Back