Sue Ann Jaffarian
1952-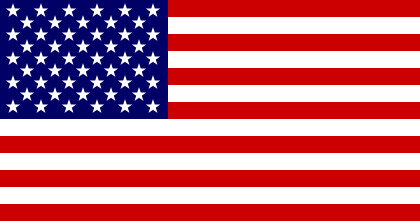 Sue Ann Jaffarian was born in Massachusetts. She currently lives in Los Angeles where she practices as a paralegal. She is the creator of:
1. 'Ghost of Granny Apples Mystery' series featuring spiritual medium Emma Whitecastle and her spectral aide Granny Apples.
2. 'Odelia Grey', a paralegal in southern California.
3. 'Madison Rose', a waitress in Los Angeles, California.
Visit also this site.
Titles and year of publication:
| | |
| --- | --- |
| 'Ghost of Granny Apples Mystery' Novels | |
| 1) Ghost à la Mode | 2009 |
| 2) The Ghost in the Polka Dot Bikini | 2011 |
| 3) Gem of a Ghost | 2012 |
| 4) The Silent Ghost (e-novella) | 2013 |
| 5) Ghost of a Gamble | 2014 |
| 6) Dummy of a Ghost (e-novella) | 2014 |
| 7) Ghost in the Guacamole | 2015 |
| 8) The Ghost of Mistletoe Mary (e-novella) | 2015 |
| 9) The Ghosts of Misty Hollow | 2016 |
| 10) Ghosts 'n Graveyards (e-story) | 2020 |
| 'Odelia Grey' Novels | |
| 1) Too Big to Miss | 2006 |
| 2) The Curse of the Holy Pail | 2007 |
| 3) Thugs and Kisses | 2008 |
| 4) Booby Trap | 2009 |
| 5) Corpse on the Cob | 2010 |
| 6) Twice As Dead | 2011 |
| 7) Hide & Snoop | 2012 |
| 8) Second-Hand Stiff | 2013 |
| 9) Hell on Wheels | 2014 |
| 10) Ho Ho Humbug (two e-stories) | 2014 |
| 11) A Body to Spare | 2015 |
| 12) Rhythm & Clues | 2016 |
| 13) Too Big to Die | 2017 |
| 'Madison Rose' Novels | |
| 1) Murder in Vein | 2010 |
| 2) Baited Blood | 2011 |
| Other Novels | |
| 1) Early Retirement (e-story) | 2014 |
| 2) Sh*t I'd Kill For (e-story) | 2018 |
| 3) Dead Woman Driving: Episode 1: Dead in the Desert (e-story) | 2020 |
| 4) Dead Woman Driving: Episode 2: Raising the Dead (e-story) | 2020 |
| 5) Dead Woman Driving: Episode 3: Dog Days (e-story) | 2020 |
| 6) Dead Woman Driving: Episode 4: Snake Eyes (e-story) | 2020 |
Back