Michael Lister
1968-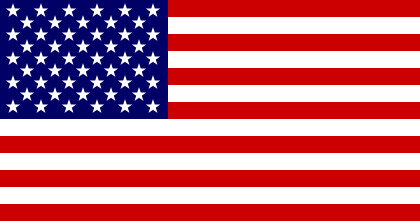 Michael Lister was born in Tallahassee, Florida. He is an author and former prison chaplain. He is the creator of:
1. 'John Jordan', a former cop turned prison chaplain in Florida.
2. 'Merrick McKnight', a former newspaper reporter in Florida.
3. 'Jimmy "Soldier" Riley", a private investigator in Panama City, Florida during World War II.
Visit also this site.
Titles and year of publication:
| | |
| --- | --- |
| 'John Jordan' Novels | |
| 1) Power in the Blood | 1997 |
| 2) Blood of the Lamb | 2004 |
| 3) Flesh and Blood (short stories) | 2006 |
| 4) The Body and the Blood | 2010 |
| 5) Blood Sacrifice | 2012 |
| 6) Rivers to Blood | 2014 |
| 7) Innocent Blood | 2015 |
| 8) Blood Money | 2015 |
| 9) Blood Moon | 2015 |
| 10) Blood Cries | 2016 |
| 11) Blood Oath | 2016 |
| 12) Blood Work | 2017 |
| 13) Cold Blood | 2017 |
| 14) Blood Betrayal | 2017 |
| 15) Blood Shot | 2017 |
| 16) Blood Ties | 2017 |
| 17) Blood Stone | 2018 |
| 18) Blood Trail | 2018 |
| 19) Bloodshed | 2018 |
| 20) Blue Blood | 2018 |
| 21) And the Sea Became Blood | 2019 |
| 22) The Blood-Dimmed Tide | 2019 |
| 23) Blood and Sand | 2019 |
| 24) Blood Lure | 2020 |
| 25) Blood Pathogen | 2020 |
| 'Merrick McKnight' Novels | |
| 1) Thunder Beach | 2010 |
| 2) A Certain Retribution | 2014 |
| 'Jimmy "Soldier" Riley' Novels | |
| 1) The Big Goodbye (Also published as: The Girl Who Said Goodbye [2018]) | 2011 |
| 2) The Big Beyond (Also published as: The Girl in the Grave [2018]) | 2013 |
| 3) The Big Hello (Also published as: The Girl at the End of the Long Dark Night [2018]) | 2014 |
| 4) The Big Bout (Also published as: The Girl Who Cried Blood Tears [2018]) | 2015 |
| 5) The Big Blast (Also published as: The Girl Who Blew Up the World [2018]) | 2016 |
| Other Novels | |
| 1) Double Exposure | 2009 |
| 2) Burnt Offerings | 2012 |
| 3) Separation Anxiety | 2013 |
| 4) Dial M for Murder | 2014 |
| 5) Cataclysmos | 2016 |
Back