Ed Lynskey
1956-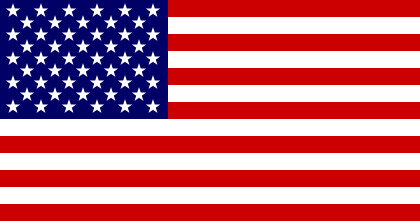 Pseudonym: Lea Charles and Lyn Key
Ed Lynskey is a crime fiction writer and poet living near Washington, D.C. His short fiction has appeared in Alfred Hitchcock Mystery Magazine. His poems have appeared in The Atlantic Monthly. His reviews have appeared in New York Times Book Review and Washington Post. He is the creator of:
1. 'Frank Johnson', a private investigator.
2. 'Hope Jones', the owner of the Brontë Bookshop in the small town of Sweet Springs (under the pseudonym 'Lyn Key').
3. 'Isabel and Alma Trumbo', two aging sisters and amateur sleuths.
4. 'Piper and Bill Robins', a married couple and amateur sleuths.
Titles and year of publication:
| | |
| --- | --- |
| 'Frank Johnson' Novels | |
| 1) Out of Town for a Few Days (short stories) | 2004 |
| 2) The Dirt-Brown Derby | 2006 |
| 3) The Blue Cheer | 2007 |
| 4) Pelham Fell Here | 2008 |
| 5) Troglodytes | 2010 |
| 6) The Zinc Zoo | 2011 |
| 7) After the Big Noise | 2014 |
| 'Hope Jones' Novels (as 'Lyn Key') | |
| 1) Nozy Cat 1 | 2016 |
| 2) Nozy Cat 2 | 2017 |
| 3) Nozy Cat 3 | 2018 |
| 4) Nozy Cat 4 | 2019 |
| 'Isabel and Alma Trumbo' Novels | |
| 1) Quiet Anchorage | 2011 |
| 2) The Cashmere Shroud | 2013 |
| 3) The Ladybug Song | 2014 |
| 4) The Amber Top Hat | 2015 |
| 5) Sweet Betsy | 2015 |
| 6) Murder in a One-Hearse Town | 2016 |
| 7) VI's Ring | 2017 |
| 8) Heirloom | 2017 |
| 9) A Big Dill | 2018 |
| 10) Eve's Win | 2019 |
| 11) To Dye For | 2021 |
| 'Piper and Bill Robins' Novels | |
| 1) The Corpse Wore Gingham | 2015 |
| 2) Fur the Win | 2016 |
| Other Novels | |
| 1) A Clear Path to Cross (short stories) | 2008 |
| 2) Lake Charles | 2011 |
| 3) Ask the Dice | 2012 |
| 4) The Quetzal Motel | 2012 |
| 5) Blood Diamonds | 2013 |
| 6) Topaz Moon | 2013 |
| 7) Smoking on Mount Rushmore (short stories) | 2013 |
| 8) Wrong Orbits | 2015 |
| 9) Cops Like Us | 2020 |
| 10) Berried Truth | 2020 |
| As 'Lea Charles' | |
| 1) Found Key | 2018 |
Back