C.J. Lyons
1964-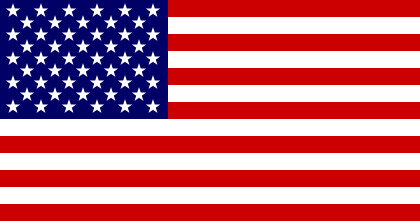 Cathryn J. Lyons was raised in State College, Pennsylvania. She is an author and former pediatric ER doctor. She also writes novels for young adults. She is the creator of:
1. 'Angels of Mercy Medical Suspense' series featuring different female protagonists in the Angels of Mercy Hospital in Pittsburgh, Pennsylvania.
2. 'Fatal Insomnia' series featuring ER doctor Angela Rossi.
3. 'Lucy Guardino', a Supervisory Special Agent running the FBI's Sexual Assault Felony Enforcement squad and later boss of the Beacon Group, a private consulting firm.
4. 'Hart and Drake Medical Thriller' series featuring doctor Cassandra Hart and detective Mickey Drake.
5. 'Renegade Justice' series featuring Morgan Ames, the daughter of a serial killer.
6. 'Shadow Ops Thriller' series featuring a group of covert operatives.
7. 'Caitlyn Tierney', an Supervisory Special Agent.
Visit also this site.
Titles and year of publication:
| | |
| --- | --- |
| 'Angels of Mercy Medical Suspense' Novels | |
| 1) Lifelines | 2008 |
| 2) Warning Signs (Also published as: Catalyst [2019]) | 2009 |
| 3) Urgent Care (Also published as: Trauma [2019]) | 2009 |
| 4) Critical Condition (Also published as: Isolation [2019]) | 2010 |
| 'Fatal Insomnia' Novels | |
| 1) Farewell to Dreams | 2014 |
| 2) A Raging Dawn | 2015 |
| 3) The Sleepless Stars | 2016 |
| 'Lucy Guardino' Novels | |
| 1) Snake Skin | 2010 |
| 2) Blood Stained | 2012 |
| 3) Kill Zone | 2012 |
| 4) After Shock | 2014 |
| 5) Hard Fall | 2014 |
| 6) Bad Break | 2015 |
| 7) Last Light | 2016 |
| 8) Devil Smoke | 2016 |
| 9) Open Grave | 2017 |
| 10) Gone Dark | 2017 |
| 11) Bitter Truth | 2018 |
| 'Hart and Drake Medical Thriller' Novels | |
| 1) Nerves of Steel | 2009 |
| 2) Sleight of Hand | 2011 |
| 3) Face to Face | 2011 |
| 4) Eye of the Storm | 2014 |
| 'Renegade Justice' Novels | |
| 1) Fight Dirty | 2014 |
| 2) Raw Edges | 2016 |
| 3) Angels Weep | 2017 |
| 4) Look Away | 2017 |
| 5) Trip Wire | 2018 |
| 'Shadow Ops Thriller' Novels | |
| 1) Chasing Shadows | 2009 |
| 2) Lost in Shadows | 2009 |
| 3) Edge of Shadows (with Cynthia Cooke) | 2013 |
| 'Caitlyn Tierney' Novels | |
| 1) Blind Faith | 2012 |
| 2) Black Sheep | 2013 |
| 3) Hollow Bones | 2013 |
| Other Novels | |
| 1) Borrowed Time | 2009 |
| 2) Lucidity | 2010 |
| 3) Rock Bottom (with Erin Brockovich) | 2011 |
| 4) Hot Water (with Erin Brockovich) | 2011 |
Back