Terry Ambrose
?-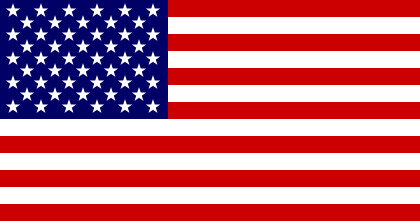 Terry Ambrose lives in Southern California. He is an author and former skip tracer and bill collector. He is the creator of:
1. 'Hawai'i Parkour', series featuring Marty Fitch, a rooftop jumper, videographer, and amateur sleuth in Honolulu, Hawai'i.
2. 'License to Lie Thriller' series featuring con artist Roxy Tanner and criminologist Skip Cosgrove.
3. 'Seaside Cove Bed & Breakfast Mystery' series featuring Rick Atwood and his ten-year-old daughter Alexandra, amateur sleuths.
4. 'Trouble in Paradise McKenna Mystery' series featuring Wilson McKenna, a former skip tracer turned apartment manager.
Visit also this site.
Titles and year of publication:
| | |
| --- | --- |
| 'Hawai'i Parkour' Novels | |
| 1) Tough Choices (e-story) | 2015 |
| 2) Stealing Honolulu (e-story) | 2016 |
| 'License to Lie Thriller' Novels | |
| 1) License to Lie | 2013 |
| 2) Con Game | 2014 |
| 3) Shadows from the Past | 2019 |
| 'Seaside Cove Bed & Breakfast Mystery' Novels | |
| 1) A Treasure to Die For | 2017 |
| 2) Clues in the Sand | 2018 |
| 3) The Killer Christmas Sweater Club | 2018 |
| 4) Secrets of the Treasure King | 2020 |
| 5) Treasure Most Deadly | 2021 |
| 'Trouble in Paradise McKenna Mystery' Novels | |
| 1) Photo Finish | 2012 |
| 2) Kauai Temptations | 2014 |
| 3) Big Island Blues | 2014 |
| 4) Mystery of the Lei Palaoa (e-story) | 2015 |
| 5) Honolulu Hottie (novella) | 2016 |
| 6) North Shore Nanny (novella) | 2016 |
| 7) A Damsel for Santa (e-novella) | 2016 |
| 8) Maui Magic | 2017 |
| 9) The Scent of Waikiki | 2018 |
| 10) On the Take in Waikiki | 2020 |
| 11) Mystery of the Eight Islands | 2021 |
Back