Allison Brennan
1969-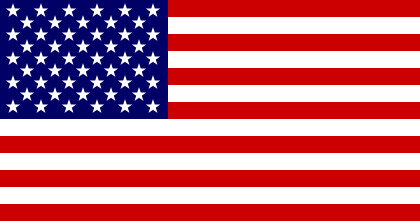 Allison Brennan was born in San Carlos, California. She is a former consultant in the California State Legislature. She is the creator of:
1. 'Lucy Kincaid', an FBI trainee.
2. 'Maxine "Max" Revere', a nationally renowned investigative reporter.
3. 'Kara Quinn and Matt Costa', an LAPD detective and an FBI special agent.
Visit also this site.
Titles and year of publication:
| | |
| --- | --- |
| 'Lucy Kincaid' Novels | |
| 1) Love Me to Death | 2010 |
| 2) Kiss Me, Kill Me | 2011 |
| 3) If I Should Die | 2011 |
| 4) Silenced | 2012 |
| 5) Stalked | 2012 |
| 6) Stolen | 2013 |
| 7) Cold Snap | 2013 |
| 8) Dead Heat | 2014 |
| 9) Best Laid Plans | 2015 |
| 10) No Good Deed | 2015 |
| 11) The Lost Girls | 2016 |
| 12) Make Them Pay | 2017 |
| 13) Breaking Point | 2018 |
| 14) Too Far Gone | 2018 |
| 15) Storm Warning (e-novella) | 2019 |
| 16) Nothing to Hide | 2019 |
| 17) Cut and Run | 2020 |
| 18) No Way Out (e-novella) | 2020 |
| 19) Cold As Ice | 2020 |
| 20) A Deeper Fear (e-novella) | 2021 |
| 'Maxine "Max" Revere' Novels | |
| 1) Notorious | 2014 |
| 2) Compulsion | 2015 |
| 3) Poisonous | 2016 |
| 4) Shattered | 2017 |
| 5) Abandoned | 2018 |
| 'Kara Quinn and Matt Costa' Novels | |
| 1) The Third to Die | 2020 |
| 2) Tell No Lies | 2021 |
| Other Novels | |
| 1) The Prey | 2005 |
| 2) The Hunt | 2006 |
| 3) The Kill | 2006 |
| 4) Speak No Evil | 2007 |
| 5) See No Evil | 2007 |
| 6) Fear No Evil | 2007 |
| 7) Killing Fear | 2008 |
| 8) Tempting Evil | 2008 |
| 9) Playing Dead | 2008 |
| 10) Sudden Death | 2009 |
| 11) Fatal Secrets | 2009 |
| 12) Cutting Edge | 2009 |
| 13) Original Sin | 2010 |
| 14) Carnal Sin | 2010 |
| 15) Killing Justice (e-book) (short stories) | 2012 |
| 16) 36 Hours (e-novella) | 2013 |
| 17) Crash and Burn (e-book) (with Laura Griffin) | 2013 |
| 18) Hit and Run (e-book) (with Laura Griffin) | 2014 |
| 19) Lost and Found (e-book) (with Laura Griffin) | 2016 |
| 20) Two to Die For (e-novellas; one with Lucy Kincaid and one with Maxine Revere) | 2017 |
| 21) The Sorority Murder | Due December 2021 |
Back