Elizabeth Spann Craig (Elizabeth Craig)
1971-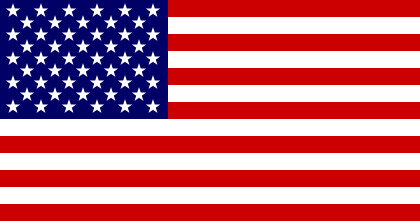 Pseudonym: Riley Adams
Elizabeth Spann Craig grew up in Anderson, South Carolina. Currently she lives in Matthews, North Carolina with her family. She is the creator of:
1. 'Myrtle Clover', a retired school teacher and amateur sleuth.
2. 'Memphis Barbecue Mystery' series featuring Lulu Taylor, a BBQ joint owner (under the pseudonym 'Riley Adams').
3. 'Southern Quilting Mystery' series featuring Beatrice Coleman, a retired folk art curator (as 'Elizabeth Craig').
4. 'Village Library Mystery' series featuring Ann Beckett, a librarian.
Visit also the author's own site.
Titles and year of publication:
| | |
| --- | --- |
| 'Myrtle Clover' Novels | |
| 1) A Dyeing Shame | 2006 |
| 2) Pretty Is as Pretty Dies | 2009 |
| 3) Progressive Dinner Deadly | 2011 |
| 4) A Body in the Backyard | 2013 |
| 5) Death at a Drop-In | 2013 |
| 6) A Body at Book Club | 2014 |
| 7) Death Pays a Visit | 2014 |
| 8) A Body at Bunco | 2015 |
| 9) Murder on Opening Night | 2015 |
| 10) Cruising for Murder | 2016 |
| 11) Cooking Is Murder | 2017 |
| 12) A Body in the Trunk | 2017 |
| 13) Cleaning is Murder | 2018 |
| 14) Edit to Death | 2019 |
| 15) Hushed Up | 2019 |
| 16) A Body in the Attic | 2020 |
| 'Memphis Barbecue Mystery' Novels (as Riley Adams) | |
| 1) Delicious and Suspicious | 2010 |
| 2) Finger Lickin' Dead | 2011 |
| 3) Hickory Smoked Homicide | 2011 |
| 4) Rubbed Out | 2013 |
| 'Southern Quilting Mystery' Novels (as Elizabeth Craig) | |
| 1) Quilt or Innocence | 2012 |
| 2) Knot What it Seams | 2013 |
| 3) Quilt Trip | 2013 |
| 4) Shear Trouble | 2014 |
| 5) Tying the Knot | 2015 |
| 6) Patch of Trouble | 2016 |
| 7) Fall to Pieces | 2017 |
| 8) Pressed for Time | 2017 |
| 9) Rest in Pieces | 2018 |
| 10) On Pins and Needles | 2018 |
| 11) Fit to Be Tied | 2019 |
| 12) Embroidering the Truth | 2020 |
| 'Village Library Mystery' Novels | |
| 1) Checked Out | 2019 |
| 2) Overdue | 2019 |
| 3) Borrowed Time | 2020 |
Back