Nelson DeMille
1943-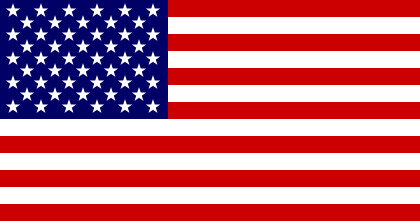 Pseudonyms: Jack Cannon, Kurt Ladner and Brad Matthews
Nelson Richard DeMille was born in New York City. He has a degree in Political Science and History from Hofstra University. He lives on Long Island. He is the creator of:
1. 'Paul Brenner', a former Vietnam combat veteran.
2. 'John Corey', a member of the elite Anti-Terrorist Task Force.
3. 'Joe Ryker', a police sergeant in New York City (also published as revised editions under the pseudonym 'Jack Cannon').
DeMille also wrote under the pseudonyms 'Jack Cannon', 'Kurt Ladner', and 'Brad Matthews'. Visit also the author's own site.
Titles and year of publication:
| | |
| --- | --- |
| 'Paul Brenner' Novels | |
| 1) The General's Daughter | 1992 |
| 2) Up Country | 2002 |
| 'John Corey' Novels | |
| 1) Plum Island | 1997 |
| 2) The Lion's Game | 2000 |
| 3) Night Fall | 2004 |
| 4) Wild Fire | 2006 |
| 5) The Lion | 2010 |
| 6) The Panther | 2012 |
| 7) Radiant Angel (UK Title: A Quiet End [2015]) | 2015 |
| 8) The Maze | Due June 2022 |
| 'Joe Ryker' Novels | |
| 1) The Sniper (Also published in 1989 as by Jack Cannon) | 1974 |
| 2) The Hammer of God (Also published in 1989 as by Jack Cannon) | 1974 |
| 3) The Terrorists (written by Leonard Levinson) | 1974 |
| 4) The Agent of Death (Also published as: The Death Squad in 1989 as by Jack Cannon) | 1974 |
| 5) Night of the Phoenix (Also published in 1989 as by Jack Cannon) | 1975 |
| 6) The Smack Man (Also published in 1989 as by Jack Cannon) | 1975 |
| 7) The Cannibal (Also published in 1989 as by Jack Cannon) | 1975 |
| Other Novels | |
| 1) The Quest | 1975 |
| 2) By the Rivers of Babylon | 1978 |
| 3) Mayday (with Thomas Block) | 1979 |
| 4) Cathedral | 1981 |
| 5) The Talbot Odyssey | 1984 |
| 6) Word of Honor | 1985 |
| 7) The Charm School | 1988 |
| 8) The Gold Coast | 1990 |
| 9) Spencerville | 1994 |
| 10) The Gate House | 2008 |
| 11) The Quest (rewritten en extended version of the 1975 novel) | 2013 |
| 12) The Cuban Affair | 2017 |
| 13) The Deserter (with Alex DeMille) | 2019 |
| As 'Kurt Ladner' | |
| 1) Hitler's Children | 1976 |
| As 'Brad Matthews' | |
| 1) Killer Sharks: The Real Story | 1977 |
Back