Anne Holt
1958-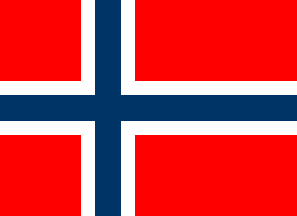 Anne Holt was born in Larvik, Norway. She is an author and lawyer. She served as Minister of Justice from November 1996 to February 1997. Due to health reasons she resigned. She is the creator of:
1. 'Yngvar Stubø and Inger Johanne Vik', a Superintendent and an ex-FBI profiler.
2. 'Hanne Wilhelmsen', a lesbian police officer.
Titles and year of publication:
| | |
| --- | --- |
| 'Yngvar Stubø and Inger Johanne Vik' Novels | |
| 1) Punishment (US Title: What Is Mine [2006]) | 2006 (Norway 2001) |
| 2) The Final Murder (US Title: What Never Happens [2008]) | 2007 (Norway 2004) |
| 3) Death in Oslo | 2009 (Norway 2006) |
| 4) Fear Not (Also published as: Modus [2016]) | 2011 (Norway 2009) |
| 5) What Dark Clouds Hide | 2017 (Norway 2012) |
| 'Hanne Wilhelmsen' Novels | |
| 1) Blind Goddess | 1997 (Norway 1993) |
| 2) 1222 | 2011 (Norway 2007) |
| 3) Blessed Are Those Who Thirst | 2013 (Norway 1994) |
| 4) Death of the Demon | 2013 (Norway 1995) |
| 5) The Lion's Mouth | 2014 (Norway 1997) |
| 6) Dead Joker | 2015 (Norway 1999) |
| 7) No Echo | 2016 (Norway 2000) |
| 8) Beyond the Truth | 2016 (Norway 2003) |
| 9) Odd Numbers (Also published as: Offline [2017]) | 2017 (Norway 2015) |
| 10) In Dust and Ashes | 2017 (Norway 2016) |
| Other Novels | |
| 1) A Grave for Two | 2019 (Norway 2018) |
| 2) A Necessary Death | 2020 (Norway 2019) |
Back