Patrick Logan
?-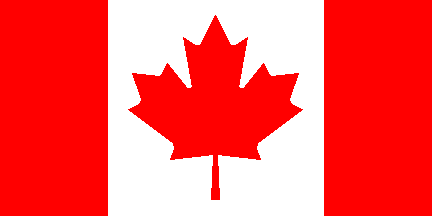 Patrick Logan was born in Toronto, Canada. He has a Master's and a PhD in pathology and had a career in cutting up body parts. He is the creator of:
1. 'Chase Adams', an FBI agent and former police officer.
2. 'Beckett Campbell', a Senior Medical Examiner.
3. 'Damien Drake', a homicide detective in New York City.
4. 'The Haunted' series featuring Robert Watts, an accountant.
5. 'Insatiable' series featuring different protagonists in Askergan County.
6. 'Tommy Wilde', a crime scene clean-up expert.
Visit also this site.
Titles and year of publication:
| | |
| --- | --- |
| 'Chase Adams' Novels | |
| 1) Frozen Stiff | 2017 |
| 2) Shadow Suspect | 2018 |
| 3) Drawing Dead | 2018 |
| 4) Amber Alert | 2018 |
| 5) Georgina's Story (novella) | 2018 |
| 6) Dirty Money | 2018 |
| 7) Devil's Den | 2019 |
| 8) Painted Ladies | 2019 |
| 9) Adverse Effects | Due September 2021 |
| 10) Already Dead | Due November 2021 |
| 11) Direct Evidence | Due December 2021 |
| 12) Tainted Blood | Due January 2022 |
| 'Beckett Campbell' Novels | |
| 1) Bitter End (novella) | 2018 |
| 2) Organ Donor | 2018 |
| 3) Injecting Faith | 2019 |
| 4) Surgical Precision | 2019 |
| 5) Do Not Resuscitate | 2019 |
| 6) Extracting Evil | 2020 |
| 'Damien Drake' Novels | |
| 1) Butterfly Kisses | 2017 |
| 2) Cause of Death | 2017 |
| 3) Download Murder | 2017 |
| 4) Skeleton King | 2018 |
| 5) Human Traffic | 2018 |
| 6) Drug Lord: Part One | 2018 |
| 7) Drug Lord: Part Two | 2019 |
| 8) Prized Fight | 2019 |
| 9) Almost Infamous | 2020 |
| 10) Straw Man | 2021 |
| 11) Dangerous Company | Due October 2021 |
| 12) Happy Face | Due January 2022 |
| 'The Haunted' Novels | |
| 1) Shallow Graves | 2016 |
| 2) The Seventh Ward | 2016 |
| 3) Seaforth Prison | 2016 |
| 4) Scarsdale Crematorium | 2017 |
| 5) Sacred Heart Orphanage | 2017 |
| 6) Shores of the Marrow | 2017 |
| 'Insatiable' Novels | |
| 1) Skin | 2015 |
| 2) Crackers | 2015 |
| 3) Flesh | 2015 |
| 4) Parasite | 2016 |
| 5) Knuckles (e-novella) | 2017 |
| 6) Stitches | 2017 |
| 'Tommy Wilde' Novels | |
| 1) One Wilde Night | 2020 |
| 2) Two Wilde Weeks | 2020 |
| Other Novels | |
| 1) System Update (e-story) | 2015 |
| 2) Mother | 2016 |
| 3) Father | 2016 |
| 4) Witch | 2016 |
| 5) Daughter | 2018 |
Back