T.J. MacGregor
1947-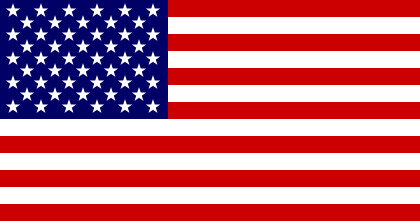 Pseudonyms: Alison Drake and Trish Janeshutz
Patricia Janeshutz MacGregor was born in Caracas, Venezuela. She has been a teacher, social worker and librarian. She lives in South Florida with her husband and daughter. She also wrote under the pseudonyms 'Alison Drake' and 'Trish Janeshutz'. She is the creator of:
1. 'Tango Key' series featuring psychic bookstore owner Mira Morales.
2. 'Mike McCleary and Quin St. James', a husband-and-wife PI team in Miami.
3. 'Aline Scott', a homicide detective in fictional Tango Key, Florida (under the pseudonym 'Alison Drake').
Titles and year of publication:
| | |
| --- | --- |
| 'Tango Key' Novels | |
| 1) The Hanged Man | 1999 |
| 2) Black Water | 2003 |
| 3) Total Silence | 2004 |
| 4) Category Five | 2005 |
| 5) Cold As Death | 2006 |
| 'Mike McCleary and Quin St. James' Novels | |
| 1) Dark Fields | 1986 |
| 2) Kill Flash | 1987 |
| 3) Death Sweet | 1988 |
| 4) On Ice | 1989 |
| 5) Kin Dread | 1990 |
| 6) Death Flats | 1991 |
| 7) Spree | 1992 |
| 8) Storm Surge | 1993 |
| 9) Blue Pearl | 1994 |
| 10) Mistress of the Bones | 1995 |
| 'Aline Scott' Novels (as 'Alison Drake') | |
| 1) Tango Key | 1988 |
| 2) Fevered | 1988 |
| 3) Black Moon | 1989 |
| 4) High Strangeness | 1992 |
| Other Novels | |
| 1) The Seventh Sense | 2000 |
| 2) Vanished | 2001 |
| 3) The Other Extreme | 2001 |
| 4) Out of Sight | 2002 |
| 5) Kill Time | 2007 |
| 6) Running Time | 2008 |
| 7) Esperanza (as 'Trish J. MacGregor') | 2010 |
| 8) Ghost Key (as 'Trish J. MacGregor') | 2012 |
| 9) Apparition (as 'Trish J. MacGregor') | 2013 |
| 10) U R Mine | 2016 |
| 11) Skin Shifters | 2018 |
| As 'Alison Drake' | |
| 1) Lagoon | 1990 |
| As 'Trish Janeshutz' | |
| 1) In Shadow | 1985 |
| 2) Hidden Lake | 1987 |
Back