Dan Padavona
1968-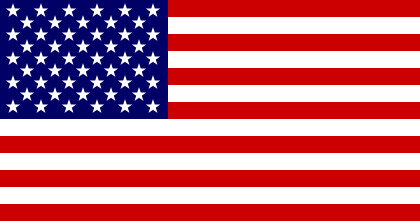 Dan Padavona was born and raised in Cortland, New York. He is an author and former meteorologist. He is the creator of:
1. 'Scarlett Bell', an FBI profiler.
2. 'Darkwater Cove Psychological Thriller' series featuring Darcy Gellar, a former FBI agent.
3. 'Wolf Lake Thriller' series featuring Thomas Shepherd, an ex-LAPD officer and now deputy of the Nightshade County Sheriff Department.
Visit also this site.
Titles and year of publication:
| | |
| --- | --- |
| 'Scarlett Bell' Novels | |
| 1) Mind of a Killer | 2018 |
| 2) Blood Storm | 2018 |
| 3) Kill Shot | 2018 |
| 4) The Bone Whisperer | 2019 |
| 5) Dead Ringers | 2019 |
| 6) Chasing the Devil | 2019 |
| 7) The Devil's Hour | 2019 |
| 8) Crown of Thorns | 2019 |
| 9) Dead Waters | 2019 |
| 10) The Redeemer | 2019 |
| 'Darkwater Cove Psychological Thriller' Novels | |
| 1) Darkwater Cove | 2020 |
| 2) Bury Her Bones | 2020 |
| 3) Whispers in the Dark | 2020 |
| 4) The Vanishing Girl | 2020 |
| 5) Find Her Before Dark | 2020 |
| 6) Don't Breathe | 2020 |
| 'Wolf Lake Thriller' Novels | |
| 1) Her Last Breath | 2020 |
| 2) Fatal Mercy | 2021 |
| 3) River of Bones | 2021 |
| 4) The Killing Moon | 2021 |
| 5) I Know Your Name | 2021 |
| 6) The Shadow Cell | 2021 |
| 7) Never Forget Me | Due September 2021 |
| Other Novels | |
| 1) Storberry | 2014 |
| 2) The Island: Two Stories of Terror (short stories) | 2014 |
| 3) Crawlspace | 2015 |
| 4) Dark Vanishings: Book One | 2015 |
| 5) Dark Vanishings: Book Two | 2015 |
| 6) Dark Vanishings: Book Three | 2015 |
| 7) Dark Vanishings: Book Four | 2015 |
| 8) The Face of Midnight | 2016 |
| 9) Severity | 2017 |
| 10) Her Shallow Grave | 2017 |
| 11) Camp Slasher | 2018 |
| 12) Quilt (novella) | 2018 |
Back