Jerome Preisler
1957-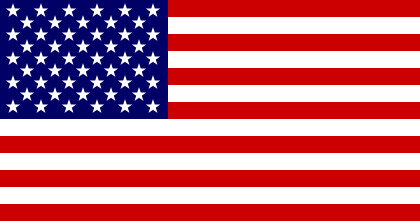 Pseudonyms: Suzanne Price and Delia Rosen (with Suzanne Preisler and Jeff Rovin)
Jerome Preisler was born in New York. He is the creator of:
1. 'Deadly Deli Mystery' series featuring Gwen Silver, owner of a Jewish deli in Nashville, Tennessee (with his wife Suzanne (1960-) and Jeff Rovin (1951-) under the pseudonym 'Delia Rosen').
2. 'Grime Solver Mystery' series featuring Sky Taylor, a cleaning expert (with his wife Suzanne under the pseudonym 'Suzanne Price').
He also writes the 'Power Plays', a series created by Tom Clancy and Martin Greenberg. Visit also this site.
Titles and year of publication:
| | |
| --- | --- |
| 'Deadly Deli Mystery' Novels (as Delia Rosen) | |
| 1) A Brisket, a Casket (written by Jerome and Suzanne Preisler) | 2010 |
| 2) One Foot in the Gravy (written by Jeff Rovin) | 2011 |
| 3) A Killer in the Rye (written by Jeff Rovin) | 2012 |
| 4) From Herring to Eternity (written by Jeff Rovin) | 2013 |
| 5) To Kill a Matzo Ball (written by Jeff Rovin) | 2014 |
| 6) Fry Me a Liver (written by Jeff Rovin) | 2015 |
| 'Grime Solver Mystery' Novels (as Suzanne Price) | |
| 1) Scene of the Grime | 2007 |
| 2) Dirty Deeds | 2008 |
| 3) Notoriously Neat | 2009 |
| 'Power Plays' Novels | |
| 1) Politika | 1997 |
| 2) Ruthless.Com | 1998 |
| 3) Shadow Watch | 1999 |
| 4) Bio-Strike | 2000 |
| 5) Cold War | 2001 |
| 6) Cutting Edge | 2002 |
| 7) Zero Hour | 2003 |
| 8) Wild Card | 2004 |
| Other Novels | |
| 1) Homicide The Novel | 1996 |
| 2) Last Man Standing | 1996 |
| 3) Mortal Kombat: Annihilation | 1997 |
| 4) Homicide: Violent Delights | 1997 |
| 5) Homicide: White Butterflies | 1998 |
| 6) CSI: Nevada Rose | 2008 |
| 7) CSI: Skin Deep | 2010 |
| 8) NCIS Los Angeles: Extremis | 2016 |
| 9) Net Force: Dark Web | 2019 |
| 10) Net Force: Eye of the Drone (e-novella) | 2020 |
| 11) Net Force: Attack Protocol | 2020 |
Back