Karen Robards
1954-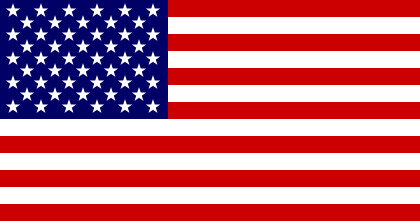 Karen Robards was born in Louisville, Kentucky. She also writes historical novels. She is the creator of:
1. 'Jessica Ford', a criminal attorney in Washington, D.C.
2. 'Guardian Thriller' series featuring Bianca St. Ives, a thief, manipulator, and con artist known as the Guardian.
3. 'Charlotte Stone', an expert in criminal pathology who has paranormal gifts.
Visit also this site.
Titles and year of publication:
| | |
| --- | --- |
| 'Jessica Ford' Novels | |
| 1) Pursuit | 2005 |
| 2) Justice | 2011 |
| 'Guardian Thriller' Novels | |
| 1) The Ultimatum | 2017 |
| 2) The Moscow Deception | 2018 |
| 3) The Fifth Doctrine | 2019 |
| 'Charlotte Stone' Novels | |
| 1) The Last Victim | 2012 |
| 2) The Last Kiss Goodbye | 2012 |
| 3) Her Last Whisper | 2014 |
| 4) The Last Time I Saw Her | 2015 |
| Other Novels | |
| 1) To Love a Man | 1985 |
| 2) Wild Orchids | 1986 |
| 3) Night Magic | 1987 |
| 4) One Summer | 1993 |
| 5) Maggy's Child | 1994 |
| 6) Walking After Midnight | 1995 |
| 7) Hunter's Moon | 1996 |
| 8) Heartbreaker | 1997 |
| 9) The Senator's Wife | 1998 |
| 10) The Midnight Hour | 1999 |
| 11) Ghost Moon | 2000 |
| 12) Paradise County | 2000 |
| 13) To Trust a Stranger | 2001 |
| 14) Manna from Heaven (e-novella) | 2001 |
| 15) Whispers at Midnight | 2002 |
| 16) Beachcomber | 2003 |
| 17) Bait | 2004 |
| 18) Superstition | 2005 |
| 19) Vanished | 2006 |
| 20) Obsession | 2007 |
| 21) Guilty | 2008 |
| 22) Shattered | 2010 |
| 23) Sleepwalker | 2011 |
| 24) Shiver | 2012 |
| 25) Hunted | 2013 |
| 26) Hush | 2015 |
| 27) Darkness | 2016 |
Back