Kelley Armstrong
1968-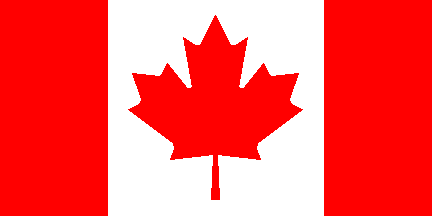 Kelley Armstrong was born in Ontario, Canada. She lives in rural Ontario, Canada with her husband and three children. She also writes novels for young adults. She is the creator of:
1. 'Casey Duncan', a police detective in Rockton.
2. 'Otherworld', a series of supernatural suspense.
3. 'Nadia Stafford', an ex-cop turned contract killer.
Visit also this site.
Titles and year of publication:
| | |
| --- | --- |
| 'Casey Duncan' Novels | |
| 1) City of the Lost | 2016 |
| 2) A Darkness Absolute | 2017 |
| 3) This Fallen Prey | 2018 |
| 4) Watcher in the Woods | 2019 |
| 5) Alone in the Wild | 2020 |
| 6) A Stranger in Town | 2021 |
| 7) The Deepest of Secrets | Due February 2022 |
| 'Otherworld' Novels | |
| 1) Bitten | 2001 |
| 2) Stolen | 2003 |
| 3) Dime Store Magic | 2004 |
| 4) Industrial Magic | 2004 |
| 5) Haunted | 2005 |
| 6) Broken | 2006 |
| 7) No Humans Involved | 2007 |
| 8) Personal Demon | 2008 |
| 9) Living with the Dead | 2008 |
| 10) Frostbitten | 2009 |
| 11) Waking the Witch | 2010 |
| 12) Spell Bound | 2011 |
| 13) Thirteen | 2012 |
| 14) Forsaken | 2015 |
| 15) Otherworld Secrets: More Thrilling Otherworld Tales (short stories and novellas) | 2015 |
| 16) Driven | 2016 |
| 17) Otherworld Chills (short stories) | 2016 |
| 'Nadia Stafford' Novels | |
| 1) Exit Strategy | 2008 |
| 2) Made to Be Broken | 2009 |
| 3) Wild Justice | 2013 |
| 4) Perfect Victim (e-novella) | 2017 |
| 5) Perfect Victim/Double Play (novellas) | 2017 |
| Other Novels | |
| 1) Omens | 2013 |
| 2) Sea of Shadows | 2014 |
| 3) Visions | 2014 |
| 4) Empire of Night | 2015 |
| 5) Deceptions | 2015 |
| 6) Led Astray: The Best of Kelley Armstrong (short stories) | 2015 |
| 7) The Unquiet Past | 2015 |
| 8) The Masked Truth | 2015 |
| 9) Forest of Ruin | 2016 |
| 10) Betrayals | 2016 |
| 11) Lost Souls | 2017 |
| 12) Missing | 2017 |
| 13) Rituals | 2017 |
| 14) Aftermath | 2018 |
| 15) Rough Justice | 2018 |
| 16) Portents (short stories) | 2018 |
| 17) Cruel Fate | 2019 |
| 18) Wherever She Goes | 2019 |
| 19) A Stitch in Time | 2020 |
| 20) Cursed Luck | 2021 |
| 21) Ballgowns & Butterflies (e-novella) | 2021 |
| 22) A Twist of Fate | Due October 2021 |
Back