Joseph Flynn
?-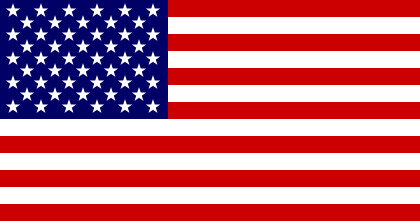 Joseph Flynn was born in Chicago, Illinois. He currently lives in the Midwest with his family. He is the creator of:
1. 'Jim McGill', a former cop turned private eye whose wife is the first female president of the United States.
2. 'Ron Ketchum', a former cop in Los Angeles and now chief op police in Goldstrike, Sierra Nevada.
3. 'John Tall Wolf', a Special Agent with the Bureau of Indian Affairs.
Visit also this site.
Titles and year of publication:
| | |
| --- | --- |
| 'Jim McGill' Novels | |
| 1) The President's Henchman | 2009 |
| 2) The Hangman's Companion | 2010 |
| 3) The K Street Killer | 2011 |
| 4) The Last Ballot Cast: Part 1 | 2012 |
| 5) The Last Ballot Cast: Part 2 | 2012 |
| 6) The Devil on the Doorstep | 2013 |
| 7) The Good Guy with a Gun | 2014 |
| 8) The Echo of the Whip | 2015 |
| 9) The Daddy's Girl Decoy | 2016 |
| 10) The Last Chopper Out | 2017 |
| 11) The King of Mirth | 2018 |
| 12) The Big Fix | 2019 |
| 'Ron Ketchum' Novels | |
| 1) Nailed | 2011 |
| 2) Defiled (e-book) | 2012 |
| 3) Impaled (e-book) | 2015 |
| 'John Tall Wolf' Novels | |
| 1) Tall Man in Ray-Bans | 2012 |
| 2) War Party | 2013 |
| 3) Super Chief | 2014 |
| 4) Smoke Signals | 2016 |
| 5) Big Medicine | 2017 |
| 6) Powwow in Paris | 2018 |
| Other Novels | |
| 1) The Concrete Inquisition | 1993 |
| 2) Digger | 1997 |
| 3) The Next President | 2000 |
| 4) Hot Type | 2005 |
| 5) Gasoline, Texas | 2007 |
| 6) Farewell Performance | 2007 |
| 7) Round Robin | 2010 |
| 8) Blood Street Punx (e-book) | 2011 |
| 9) One False Step (e-book) | 2011 |
| 10) Still Coming (e-book) | 2011 |
| 11) Kill Me Twice (e-book) | 2015 |
| 12) On the Run (e-book) | 2020 |
| 13) Cohort 1 (e-book) | 2020 |
| 14) Homeward Bound (e-book) | 2020 |
Back