Jerry Jenkins (Jerry B. Jenkins)
1949-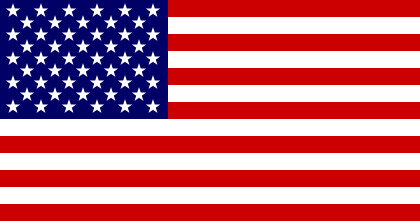 Jerry Bruce Jenkins was born in Kalamazoo, Michigan. He currently lives in Colorado with his wife. He also writes romances, children's adventures, non-fiction, and biographies. He is the creator of:
1. 'Dead Sea Chronicles' series featuring Nicole Berman, an archaeologist.
2. 'Margo Franklin and Philip Spence', a waitress and an artist who later join a detective agency in Chicago, Illinois.
3. 'Jennifer Grey', a police-beat reporter for the Chicago Daily.
4. 'Precinct 11' series featuring Boone Drake, a young cop in the Chicago Police Department.
5. 'Underground Zealot' series featuring Paul Stepola, an agent working for the National Peacekeeping Organization.
Visit also this site.
Titles and year of publication:
| | |
| --- | --- |
| 'Dead Sea Chronicles' Novels | |
| 1) Dead Sea Rising | 2018 |
| 2) Dead Sea Conspiracy | 2020 |
| 'Margo Franklin and Philip Spence' Novels | |
| 1) Margo (Also published as: The Woman at the Window [1991]) | 1979 |
| 2) Hilary (Also published as: Murder Behind Bars [1991]) | 1980 |
| 3) Karlyn (Also published as: The Daylight Intruder [1991]) | 1980 |
| 4) Allyson (Also published as: The Silence Is Broken [1991]) | 1981 |
| 5) Paige (Also published as: The Meeting at Midnight [1991]) | 1981 |
| 6) Shannon (Also published as: Thank You, Good-Bye [1991]) | 1982 |
| 7) Courtney | 1983 |
| 8) Erin (Also published as: Gold Medal Murders [1991]) | 1983 |
| 9) Janell | 1983 |
| 10) Lindsey (Also published as: Dying to Come Home [1991]) | 1983 |
| 11) Meagham | 1983 |
| 12) Lyssa | 1984 |
| 13) Margo's Reunion | 1984 |
| 14) Margo Mysteries Volume 1: Books 1-7 | 1985 |
| 15) Margo Mysteries Volume 2: Books 8-13 | 1985 |
| 'Jennifer Grey' Novels | |
| 1) Heartbeat | 1983 |
| 2) Gateway | 1983 |
| 3) Three Days in Winter | 1983 |
| 4) The Calling | 1984 |
| 5) Too Late to Tell | 1984 |
| 6) Veiled Threat | 1985 |
| 7) The Jennifer Grey Mysteries: All Six Complete Books | 1985 |
| 'Precinct 11' Novels | |
| 1) The Brotherhood | 2011 |
| 2) The Betrayal | 2011 |
| 3) The Breakthrough | 2012 |
| 'Underground Zealot' Novels | |
| 1) Soon | 2003 |
| 2) Silenced | 2004 |
| 3) Shadowed | 2005 |
| Other Novels | |
| 1) The Operative | 1987 |
| 2) The Last Operative | 2010 |
Back