Gina LaManna
?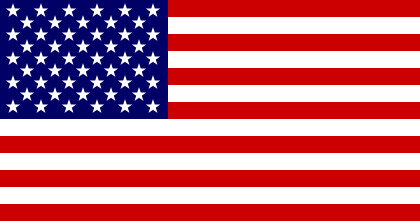 Gina LaManna was born and raised in St. Paul, Minnesota where she currently lives with her family. She also writes children's books under the name 'Libby LaManna'. She is the creator of:
1. 'Kate Rosetti', a homicide detective in St. Paul, Minnesota.
2. 'Lacey Luzzi Mafia Mystery' series featuring Lacey Luzzi, the granddaughter of a Mafia Don.
3. 'Lola Pink', an amateur sleuth.
4. 'Magic & Mixology Mystery' series featuring Lily Locke, a witch in Minneapolis, Minnesota.
5. 'Murder in Style' series featuring Jenna McGovern, a stylist and amateur sleuth in Blueberry Lake, Minnesota.
6. 'Mysteries from the Sixth Borough' series featuring Dani DeMarco, a former police officer in the paranormal sixth borough of New York City.
Visit also this site.
Titles and year of publication:
| | |
| --- | --- |
| 'Kate Rosetti' Novels | |
| 1) Shoot the Breeze | 2020 |
| 2) Riddle Me This | 2020 |
| 3) Follow the Money | 2020 |
| 4) Bite the Bullet | 2020 |
| 'Lacey Luzzi Mafia Mystery' Novels | |
| 1) Sprinkled | 2014 |
| 2) Sparkled | 2015 |
| 3) Scooped (e-novella) (prequel to the series) | 2015 |
| 4) Salted | 2015 |
| 5) Sauced | 2015 |
| 6) S'mored | 2015 |
| 7) Spooked | 2015 |
| 8) Seasoned | 2015 |
| 9) Spiced | 2016 |
| 10) Suckered | 2016 |
| 11) Sugared | 2017 |
| 12) Sprouted | 2018 |
| 13) Shaved | 2018 |
| 14) Sliced | 2020 |
| 'Lola Pink' Novels | |
| 1) Shades of Pink | 2017 |
| 2) Shades of Stars | 2018 |
| 3) Shades of Sunshine | 2018 |
| 'Magic & Mixology Mystery' Novels | |
| 1) Hex on the Beach | 2016 |
| 2) Witchy Sour | 2016 |
| 3) Jinx and Tonic | 2016 |
| 4) Long Isle Iced Tea | 2017 |
| 5) Amuletto Kiss | 2018 |
| 6) Spelldriver | 2019 |
| 'Murder in Style' Novels | |
| 1) Secrets and Stilettos | 2020 |
| 2) Lipstick and Lies | 2020 |
| 3) Mascara and Murder | 2020 |
| 'Mysteries from the Sixth Borough' Novels | |
| 1) Wicked Never Sleeps | 2018 |
| 2) Wicked Long Nights | 2018 |
| 3) Wicked State of Mind | 2018 |
| 4) Wicked Moon Rising | 2018 |
| 5) Wicked All the Way | 2019 |
| 6) Wicked Twist of Fate | 2020 |
| 7) Wicked Ever After | 2020 |
| Other Novels | |
| 1) Teased to Death | 2015 |
| 2) One Little Wish | 2016 |
| 3) Two Little Lies (e-book) | 2016 |
| 4) The Undercover Witch | 2017 |
| 5) Pretty Guilty Women | 2019 |
| 6) Three Single Wives | 2020 |
Back