Camille Minichino
1937-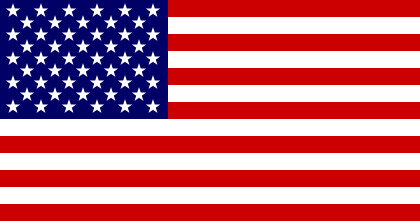 Pseudonyms: Jean Flowers, Margaret Grace and Ada Madison
Camille Minichino has a Ph.D. in physics and a long career in research and teaching. She and her husband live in Castro Valley, California. She is the creator of:
1. 'Sophie Knowles', a college professor (under the pseudonym 'Ada Madison').
2. 'Dr. Gloria Lamerino', a retired physicist.
3. 'Geraldine Porter', a miniaturist (under the pseudonym 'Margaret Grace').
4. 'Postmistress Mystery' series featuring Cassie Miller, an amateur sleuth (under the pseudonym 'Jean Flowers').
Visit also this site.
Titles and year of publication:
| | |
| --- | --- |
| 'Sophie Knowles' Novels (as Ada Madison) | |
| 1) The Square Root of Murder | 2011 |
| 2) The Probability of Murder | 2012 |
| 3) A Function of Murder | 2012 |
| 4) The Quotient of Murder | 2013 |
| 'Dr. Gloria Lamerino' Novels | |
| 1) The Hydrogen Murder | 1997 |
| 2) The Helium Murder | 1998 |
| 3) The Lithium Murder | 1999 |
| 4) The Beryllium Murder | 2000 |
| 5) The Boric Acid Murder | 2002 |
| 6) The Carbon Murder | 2004 |
| 7) The Nitrogen Murder | 2005 |
| 8) The Oxygen Murder | 2006 |
| 9) The Fluorine Murder (e-story) | 2009 |
| 10) The Neon Ornaments (e-story) | 2015 |
| 11) The Sodium Arrow (e-story) | 2016 |
| 12) The Sodium Arrow (e-story) | 2017 |
| 'Geraldine Porter' Novels (as Margaret Grace) | |
| 1) Murder in Miniature | 2008 |
| 2) Mayhem in Miniature | 2008 |
| 3) Malice in Miniature | 2009 |
| 4) Mourning in Miniature | 2009 |
| 5) Monster in Miniature | 2010 |
| 6) Mix-Up in Miniature | 2012 |
| 7) Madness in Miniature | 2014 |
| 8) Manhattan in Miniature | 2015 |
| 9) Matrimony in Miniature | 2016 |
| 'Postmistress Mystery' Novels (as Jean Flowers) | |
| 1) Death Takes Priority | 2015 |
| 2) Cancelled by Murder | 2016 |
| 3) Addressed to Kill | 2017 |
| Other Novels (as Camille Minichino) | |
| 1) Killing in the Cloister | 2014 |
Back