R.J. Patterson
?-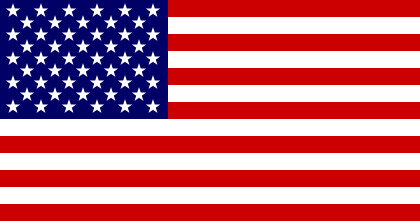 Jack Patterson was born in Mesa, Arizona. He currently lives in the Pacific Northwest with his family. He is an author and journalist. He is the creator of:
1. 'Titus Black', a black ops agent.
2. 'James Flynn', an ex-CIA operative turned investigative reporter.
3. 'Brady Hawk', a former Navy SEAL.
4. 'Ed Maddux', a civilian agent for the CIA in the 1960s.
5. 'Cal Murphy', a newspaper reporter in San Francisco, California.
6. 'Phoenix Chronicles' series featuring Brady Hawk, a former Navy SEAL.
Visit also this site.
Titles and year of publication:
| | |
| --- | --- |
| 'Titus Black' Novels | |
| 1) Behind Enemy Lines | 2019 |
| 2) Game of Shadows | 2019 |
| 3) Rogue Commander | 2020 |
| 4) Line of Fire | 2020 |
| 5) Blow Back | 2020 |
| 6) Honorable Lies | 2020 |
| 7) Power Play (e-book) | 2021 |
| 8) State of Conspiracy (e-book) | 2021 |
| 9) The Patriot (e-book) | Due October 2021 |
| 'James Flynn' Novels | |
| 1) The Warren Omissions | 2013 |
| 2) Imminent Threat | 2015 |
| 3) The Cooper Affair | 2015 |
| 4) Seeds of War | 2016 |
| 'Brady Hawk' Novels | |
| 1) First Strike | 2016 |
| 2) Deep Cover | 2016 |
| 3) Point of Impact | 2016 |
| 4) Full Blast | 2016 |
| 5) Target Zero | 2016 |
| 6) Fury (e-book) | 2017 |
| 7) State of Play | 2017 |
| 8) Siege | 2017 |
| 9) Seek and Destroy | 2017 |
| 10) Into the Shadows | 2017 |
| 11) Hard Target | 2017 |
| 12) No Way Out | 2018 |
| 13) Two Minutes to Midnight | 2018 |
| 14) Against All Odds | 2018 |
| 15) Any Means Necessary | 2018 |
| 16) Vengeance | 2019 |
| 17) Code Red | 2019 |
| 18) A Deadly Force | 2019 |
| 19) Divide and Conquer | 2019 |
| 20) Extreme Measures (e-book) | 2020 |
| 21) Final Strike (e-book) | 2020 |
| 'Ed Maddux' Novels | |
| 1) King of Queens | 2017 |
| 2) To Catch a Spy | 2017 |
| 3) Whispers of Treason | 2018 |
| 4) Shadow of Lies | 2018 |
| 5) The Man from Leningrad (e-book) | 2018 |
| 'Cal Murphy' Novels | |
| 1) Dead Shot | 2012 |
| 2) Dead Line | 2012 |
| 3) Better Off Dead | 2013 |
| 4) Dead in the Water | 2014 |
| 5) Dead Man's Curve | 2014 |
| 6) Dead and Gone | 2015 |
| 7) Dead Wrong | 2015 |
| 8) Dead Man's Land | 2015 |
| 9) Dead Drop | 2016 |
| 10) Dead to Rights | 2016 |
| 11) Dead End (e-book) | 2016 |
| 12) Dead on Arrival (e-book) | 2018 |
| 'Phoenix Chronicles' Novels | |
| 1) The Shadow Hunter | 2021 |
| 2) The Reaper (e-book) | 2021 |
| 3) Covert Invasion (e-book) | Due November 2021 |
Back