Matt Rogers
?-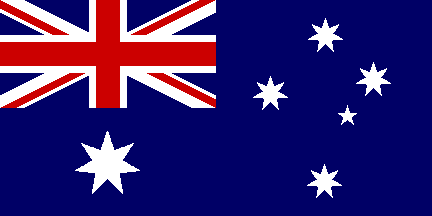 Matt Rogers was born in Melbourne, Australia where he still lives. He is the creator of:
1. 'Black Force Thriller' series featuring a shadowy government division called Black Force.
2. 'Jason King', a government black-ops operative.
3. 'Will Slater', a government assassin and black-ops operative.
4. 'King & Slater' series featuring both Jason King and Will Slater.
Visit also this site.
Titles and year of publication:
| | |
| --- | --- |
| 'Black Force Thriller' Novels | |
| 1) The Victor | 2018 |
| 2) The Chimera | 2018 |
| 3) The Tribe | 2018 |
| 4) The Hidden | 2018 |
| 5) The Coast | 2018 |
| 6) The Storm | 2018 |
| 7) The Wicked | 2018 |
| 8) The King | 2018 |
| 9) The Joker | 2018 |
| 10) The Ruins | 2019 |
| 'Jason King' Novels | |
| 1) Hard Impact | 2016 |
| 2) Isolated | 2016 |
| 3) Imprisoned | 2016 |
| 4) Reloaded | 2016 |
| 5) Betrayed | 2017 |
| 6) Corrupted | 2017 |
| 7) Hunted | 2017 |
| 8) Cartel | 2017 |
| 9) Warrior | 2017 |
| 10) Savages | 2018 |
| 'Will Slater' Novels | |
| 1) Wolf | 2017 |
| 2) Lion | 2018 |
| 3) Bear | 2018 |
| 4) Lynx | 2018 |
| 5) Bull | 2018 |
| 6) Hawk | 2019 |
| 'King & Slater' Novels | |
| 1) Weapons | 2019 |
| 2) Contracts | 2019 |
| 3) Ciphers | 2019 |
| 4) Outlaws | 2019 |
| 5) Ghosts | 2020 |
| 6) Sharks | 2020 |
| 7) Messiahs | 2020 |
| 8) Hunters | 2020 |
| 9) Fathers | 2021 |
| Other Novels | |
| 1) Blood Money | 2019 |
Back