Chet Cunningham
1928-2017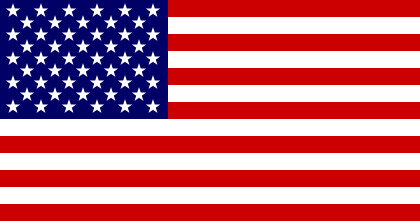 Pseudonyms: Nick Carter (house name), Cathy Cunningham, Lionel Derrick, Keith Douglass, Don Pendleton (house name) and Paul Richards (house name)
Chester Cunningham was born in Nebraska. He was an author and journalist. He also wrote many western novels. He is the creator of:
1. 'Matt Hawke', a former Federal Narcotics Agent and vigilante.
2. 'Penetrator' series featuring Mark Hardin, a vigilante (under the pseudonym 'Lionel Derrick').
3. 'Seal Team Seven' series featuring Lieutenant Blake Murdock and his seven-man unit from SEAL (under the pseudonym 'Keith Douglass').
He also wrote several 'Mack Bolan' (The Executioner) novels under the house name 'Don Pendleton'. The character was created by Donald Eugene Pendleton.
Visit also this site.
Titles and year of publication:
| | |
| --- | --- |
| 'Mack Bolan' Novels (as 'Don Pendleton') | |
| 1) Crude Kill | 1983 |
| 2) Orbiting Omega | 1984 |
| 3) Skysweeper | 1984 |
| 4) Council of Kings (with Les Danforth) | 1985 |
| 5) Hellbinder | 1985 |
| 6) Resurrection Day | 1985 |
| 7) Baltimore Trackdown | 1985 |
| 'Matt Hawke' Novels | |
| 1) The Avenger | 1987 |
| 2) Houston Hellground | 1988 |
| 3) Columbia Crackdown | 1988 |
| 4) Manhattan Massacre | 1988 |
| 'Penetrator' Novels (as 'Lionel Derrick') | |
| 1) The Target Is H (Also published as: The Target H [2019; as by Chet Cunningham]) | 1973 |
| 2) Blood on the Strip | 1973 |
| 3) Capitol Hell | 1974 |
| 4) Hijacking Manhattan | 1974 |
| 5) Mardi Gras Massacre | 1974 |
| 6) Tokyo Purple | 1974 |
| 7) Baja Bandidos | 1974 |
| 8) Northwest Contract | 1975 |
| 9) Dodge City Bombers | 1975 |
| 10) The Hellbomb Flight | 1975 |
| 11) Terror in Taos | 1975 |
| 12) Bloody Boston | 1976 |
| 13) Dixie Death Squad | 1976 |
| 14) Mankill Sport | 1976 |
| 15) The Quebec Connection | 1976 |
| 16) Deepsea Shootout (Also published as: Deep Sea Shootout [e-book 2019; as by Chet Cunningham]) | 1976 |
| 17) Demented Empire | 1976 |
| 18) Countdown to Terror | 1976 |
| 19) Panama Power Play | 1977 |
| 20) The Radiation Hit | 1977 |
| 21) The Supergun Mission | 1977 |
| 22) High Disaster | 1977 |
| 23) Divine Death | 1977 |
| 24) Cryogenic Nightmare | 1978 |
| 25) Floating Death | 1978 |
| 26) Mexican Brown | 1978 |
| 27) The Skyhigh Betrayers | 1979 |
| 28) Computer Kill | 1979 |
| 29) Showbiz Wipeout | 1979 |
| 'Seal Team Seven' Novels (as 'Keith Douglass') | |
| 1) Seal Team Seven | 1994 |
| 2) Specter | 1995 |
| 3) Nucflash | 1995 |
| 4) Direct Action | 1997 |
| 5) Firestorm | 1997 |
| 6) Battleground | 1998 |
| 7) Deathrace | 1999 |
| 8) Pacific Siege | 1999 |
| 9) War Cry | 1999 |
| 10) Frontal Assault | 2000 |
| 11) Flashpoint | 2000 |
| 12) Tropical Terror | 2000 |
| 13) Bloodstorm | 2001 |
| 14) Death Blow | 2001 |
| 15) Ambush | 2001 |
| 16) Counterfire | 2002 |
| 17) Payback | 2002 |
| 18) Deadly Force | 2002 |
| 19) Field of Fire | 2003 |
| 20) Attack Mode | 2003 |
| 21) Hostile Fire | 2004 |
| 22) Under Siege | 2005 |
| Other Novels | |
| 1) The Deadly Connection | 1980 |
| 2) Silent Murder | 1980 |
| As 'Nick Carter' | |
| 1) Night of the Avenger (with Daniel T. Streib) | 1974 |
| As 'Cathy Cunningham' | |
| 1) The Demons of Highpoint House | 1973 |
| As 'Paul Richards' | |
| 1) Moscow at High Noon Is the Target (with Daniel T. Streib) | 1973 |
Back