Ace Atkins
1970-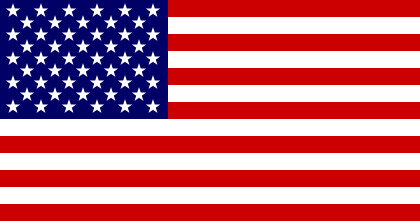 Ace Atkins has worked as a crime reporter. He lives on a farm outside Oxford, Mississippi with his wife. He is the creator of:
1. 'Nick Travers', part-time detective in New Orleans.
2. 'Quinn Colson', an Army Ranger.
Atkins was chosen by the Robert B. Parker estate to continue the highly popular 'Spenser' series. Visit also this site.
Titles and year of publication:
| | |
| --- | --- |
| 'Nick Travers' Novels | |
| 1) Crossroad Blues | 1998 |
| 2) Leavin' Trunk Blues | 2000 |
| 3) Dark End of the Street | 2002 |
| 4) Dirty South | 2004 |
| 5) Last Fair Deal Gone Down (graphic novel) | 2016 |
| 'Quinn Colson' Novels | |
| 1) The Ranger | 2011 |
| 2) The Lost Ones | 2012 |
| 3) The Broken Places | 2013 |
| 4) The Forsaken | 2014 |
| 5) The Redeemers | 2015 |
| 6) The Innocents | 2016 |
| 7) The Fallen | 2017 |
| 8) The Sinners | 2018 |
| 9) The Shameless | 2019 |
| 10) The Revelators | 2020 |
| 11) The Heathens | 2021 |
| 'Spenser' Novels | |
| 1) Robert B. Parker's Lullaby | 2012 |
| 2) Robert B. Parker's Wonderland | 2013 |
| 3) Robert B. Parker's Cheap Shot | 2014 |
| 4) Robert B. Parker's Kickback | 2015 |
| 5) Robert B. Parker's Slow Burn | 2016 |
| 6) Robert B. Parker's Little White Lies | 2017 |
| 7) Robert B. Parker's Old Black Magic | 2018 |
| 8) Robert B. Parker's Angel Eyes | 2019 |
| 9) Robert B. Parker's Someone to Watch Over Me | 2021 |
| 10) Robert B. Parker's Bye Bye Baby | Due January 2022 |
| Other Novels | |
| 1) White Shadow | 2006 |
| 2) Wicked City | 2008 |
| 3) Devil's Garden | 2009 |
| 4) Infamous | 2010 |
Back