Ty Hutchinson
?-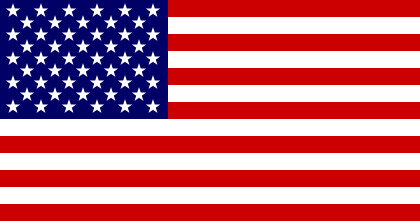 Ty Hutchinson lives in San Francisco, California. He is an author and copywriter in advertising. He is the creator of:
1. 'Abby Kane', an FBI agent.
2. 'Darby Stansfield', a telecommunications consultant to the criminal underworld.
3. 'Sei', a female assassin.
4. 'Mui', the daughter of assassin Sei.
Visit also this site.
Titles and year of publication:
| | |
| --- | --- |
| 'Abby Kane' Novels | |
| 1) Corktown | 2012 |
| 2) Tenderloin | 2013 |
| 3) Russian Hill | 2013 |
| 4) Lumpini Park | 2014 |
| 5) Coit Tower | 2014 |
| 6) Kowloon Bay | 2016 |
| 7) Suitcase Girl | 2017 |
| 8) The Curator | 2017 |
| 9) The Hatchery | 2018 |
| 10) Find Yuri | 2019 |
| 11) Crooked City | 2019 |
| 12) Good Bad Psycho | 2020 |
| 13) The Puzzle Maker | 2021 |
| 14) The Muzzle Job (e-book) | 2021 |
| 'Darby Stansfield' Novels | |
| 1) Chop Suey (Also published as: The Accidental Criminal [e-book 2018]) | 2011 |
| 2) Stroganov (Also published as: The Russian Problem [e-book 2018]) | 2012 |
| 3) Loco Moco (Also published as: Holiday With a P.I. [e-book 2018]) | 2012 |
| 'Sei' Novels | |
| 1) Contract: Snatch | 2015 |
| 2) Contract: Sicko | 2015 |
| 3) Contract: Primo | 2016 |
| 4) Contract: Wolf Den | 2016 |
| 5) Contract: Endgame | 2018 |
| 6) Dumb Move | Due December 2021 |
| 'Mui' Novels | |
| 1) A Book of Truths | 2019 |
| 2) A Book of Vengeance | 2020 |
| 3) A Book of Revelations | 2021 |
| 4) A Book of Villains | 2021 |
| Other Novels | |
| 1) The Perfect Plan (e-book) | 2011 |
| 2) The St. Petersburg Confessions (e-book) | 2012 |
| 3) The Monastery | 2020 |
| 4) The Blood Grove | 2020 |
| 5) The Minotaur | 2021 |
Back